What is a sliding patio door?
Sliding patio doors are designed to move horizontally across the room, conserve space, and increase natural light. A beautiful, new sliding patio is also less expensive than French doors, making them the perfect choice for the budget-conscious homeowner.
As Kansas City's Top Rated Local® door installation company, we're committed to providing you with the resources you need to make prudent investments in your home. If you notice these four problems with your sliding doors, contact us today for a free estimate.
4 Signs You Need a New Sliding Patio Door
Your Patio Door is Cracked
Cracked glass is a definite sign that you need a new sliding glass door. In addition to compromising your home's aesthetic appeal from indoor and outdoor vantage points, it poses a massive safety hazard for anyone who closes the door with too much force. Moreover, thieves and intruders can easily use cracked glass to their advantage if they're looking for an easy way to enter your home.
Your Sliding Door Is Stuck
Do you have a difficult time opening or closing your door due to a problem with the track? Does the lock get stuck whenever you try to open the door? There's almost nothing more frustrating than a door that won't open or close when you need it to, and you don't have to settle for repairs that may not last. Instead of fighting with a broken door, let us help you find a new sliding door that fits your needs and budget.
Your Sliding Patio Door is Old
If your sliding door is more than ten years old, then it's probably time to consider investing in a replacement. Older doors use out-of-date glass that allows ultraviolet rays to heat your home throughout the day, which in turn makes your air conditioner work much harder than it should. Additionally, many older sliding doors don't have anti-scratch coatings, meaning your door may have more than a few blemishes that detract from your home's beauty.
Your Energy Bills are Increasing
We mentioned one way in which older sliding doors can compromise your home's efficiency in the previous section, but that concern primarily applies during the warmer months of the year. A more concerning problem pertains to your door's seal, which can negatively affect your utility bills throughout the year. Sliding doors are known for their tight seal, so a noticeable draft is a cause for concern.
Should I Replace The Patio Door On My Own?
Measuring for your replacement door and installing them are tricky endeavors. While the standard size for a sliding door is 80 inches tall, the width varies between homes and room size. Then you need to worry about purchasing the correct tools and not causing any undue damage to your home or to the door itself. It's safer and easier to call in the professionals. With affordable financing options, knowledgeable staff members, and professional installers, you can count on us to help you find the perfect door for your home. Contact Blue Springs Siding and Windows today to schedule a free, no-obligation estimate!
Updated from the original post from 4/3/19
Siding is one of the most important and underrated aspects of your home. Not only does it protect your home from the elements, but also accent design, and can even have a big impact on those monthly energy bills. Is your siding trying to tell you something? Here are 5…
Read More
Sign Up For Our Newsletter Today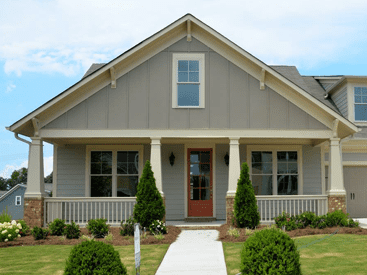 No matter which kind of home siding you choose, it's covered for life! How can we make a promise like that? Simple – we only install high-quality products that will live up to their promises and our high standards.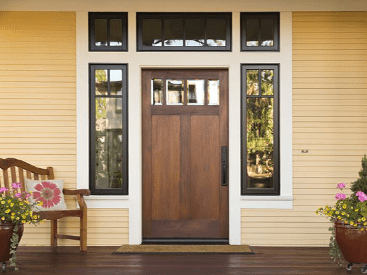 Getting a door replacement has never been easier. From the showroom to your updated home, we handle all the steps in between. We can help you decide which door styles, colors, and materials are right for you and your home.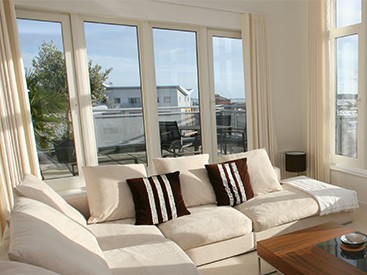 Offering a lifetime warranty on parts and labor, we know the products we use are the best in their class, and we know our window contractors will install them properly so they last for years. Our emphasis is, and always will be, on quality.