At Blue Springs Siding and Windows, we love fall as much as you do. From the beautifully colored leaves to smores around the fire, the Kansas City area is equal parts crisp and cozy when September and October roll around. The downside? Clogged gutters. From pine needles and falling leaves to debris blown in on windy days, it's far too easy for your gutters to become clogged during the fall.
In today's post, we'll provide you with everything you need to know in order to keep your gutters clean and working properly this autumn. For a safe, hassle-free, and long-term solution, we'll also explain why gutter guards are a smart choice. Get in touch with Blue Springs Siding and Windows to learn more about a gutter guard installation for your home, and read on to learn how to safely clean your gutters!
Why Cleaning Gutters Is Important
We agree that cleaning gutters is a pain, but this task is essential. Trapped debris and leaves stop the proper flow of rain through your gutters, which has the potential to seriously damage your home and the surrounding landscape. More specifically, clogged gutters can cause the following problems:
Mold
Wood rot
Pest infestations
Foundation damage
Damage to landscaping
Damage to landscape features

When water splashes against your home's exterior, is trapped in your gutters, or gushes onto landscaping features, necessary repairs and replacements can become costly.
How to Clean Gutters
If you want to bypass the middleman and perform your own gutter-cleaning duties, do it safely and correctly with these tips:
Wear long sleeves and/or gloves to protect your hands and arms from cuts.
Use an extendable ladder, preferably with standoff stabilizers (also known as ladder horns).
Protect your lawn with a plastic tarp.
Remove debris with a gutter scoop or sand shovel.
Clear any remaining debris with a garden hose, and watch for leaks as you clean.
Clean your gutters once or twice a year to keep them clean and debris-free – no matter what the Kansas City weather brings. Of course, if you live in an area with a lot of trees, then you'll want to clean your gutters more frequently.
Consider Covered Gutters
If you're like most Kansas City residents, then the top of a ladder is the last place you want to spend a free day during the fall. Luckily, an affordable option exists. Covered gutters are a smart option that eliminate the need to clean your gutters or pay someone else to do the job. Our patented gutter guard system, Gutter Defender, works by using surface tension to direct rainwater through the cover and into the gutter. In the meantime, debris and leaves fall to the ground, never clogging your gutters again.
We hope that this post will help you keep your gutters flowing efficiently as the weather cools down and the leaves begin to fall. Keep an eye on our blog page, as we'll be updating this page with even more information about gutter cleaning and the efficacy of gutter guards.
If you're tired of cleaning gutters but want to protect your Kansas City home from mold growth, pests, and other expensive issues, contact Blue Springs Siding and Windows to learn more about our gutter guards. Gutter Defender is designed to keep your landscaping intact and protect your home's exterior this fall and beyond.
So you've decided you need new windows. Now what? Thanks to evolutions in construction and technology, new windows come in just about every shape, size and color. While the options are countless,  Blue Springs can help you make the right decisions for your home. Here are some aspects to consider.…
Read More
Sign Up For Our Newsletter Today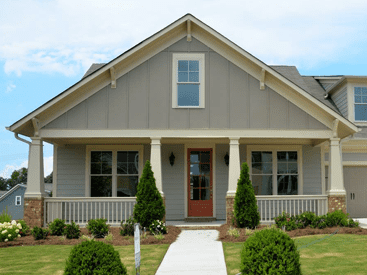 No matter which kind of home siding you choose, it's covered for life! How can we make a promise like that? Simple – we only install high-quality products that will live up to their promises and our high standards.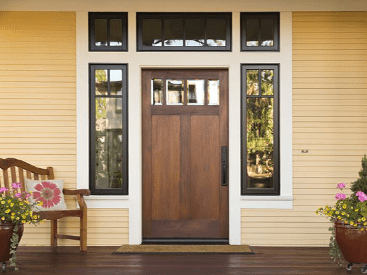 Getting a door replacement has never been easier. From the showroom to your updated home, we handle all the steps in between. We can help you decide which door styles, colors, and materials are right for you and your home.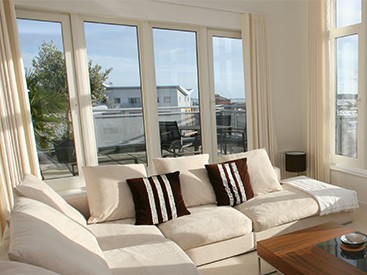 Offering a lifetime warranty on parts and labor, we know the products we use are the best in their class, and we know our window contractors will install them properly so they last for years. Our emphasis is, and always will be, on quality.