Your roof is one of the first things guests and potential homebuyers alike will notice when they pull up to your home, and for this reason, it's important to keep your roof maintained and looking good throughout the year. In today's blog, we'll give you some tips that will help you maintain your roof through each season of the year. Blue Springs Siding and Windows is proud to provide Kansas City and the surrounding areas with unparalleled roofing services, window replacements, and many other home maintenance services. If you're interested in learning more about what Blue Springs Siding and Windows can do for your home, contact us today for an estimate!
Fall
The fall tends to be a mild season that allows you to check in on your roof and prepare for the winter. It's recommended that you check your roof for signs of damage during the fall, as it's generally not too cold or too hot to inspect your roof. Inspect your roof for mold, algae, missing shingles, and other forms of damage. Of course, if you're uncomfortable on a ladder, it's always a good idea to contact a roofing company to do the inspection for you. Not only will this keep you safe, but it will also allow the roofing contractor to discover problems you may not have the expertise to diagnose.
Winter
In the winter, you'll probably be running your heater throughout the day to ensure that the temperature in your home stays comfortable. Many homeowners choose to run humidifiers in their homes to combat the dryness that winter inevitably brings, and the combination of a heater and a humidifier can create the ideal conditions for condensation. Condensation is problematic for homeowners because of its potential to cause wet spots to form on the inside of the home, and this can lead to water damage and mold growth. As a general guideline, it's recommended that you check your windows as the temperatures begin to drop for signs of condensation. If you notice that your windows are forming water droplets or other forms of condensation, gradually lower your humidifier until the condensation stops forming. If condensation continues to form on your windows and ceilings, it's time to contact a roof contractor to address the problem.
Spring 
The spring presents the perfect opportunity to inspect your roof for post-winter damage. Check your roof for cracks or damage that might have been caused by low temperatures and harsh conditions. The spring season tends to have more precipitation than others, and for this reason, it's always a good idea to inspect your gutters as well. Check for any signs of damage or clogging in your gutters, as these conditions can eventually damage your roof. Blue Springs Siding and Windows offers both gutter and roofing services, and we would be happy to inspect your roof and gutters for you.
Summer
With the summer inevitably comes hot weather, and although you'll probably spending a lot of time outdoors and not thinking about your roof, it's important to periodically check in to make sure that your roof is in good condition. As we noted in a previous blog, algae formation is a common occurrence when the weather becomes warmer and more humid. While the main damage that algae will do your roof is aesthetic, it can damage the texture of your shingles if it goes for a long period of time without being treated.
We hope that this post will help you maintain your roof in each season this year. If you would like to learn more about Blue Springs Siding and Windows' roofing services, get in touch with us and speak with one of our friendly contractors! We look forward to working with you.
Looking to increase the value of your home? Perhaps ready to take on that next DIY project? When it comes to deciding which home improvement project to take on, there are a few different factors to consider. So to help, here's our list of the home improvement projects with the…
Read More
Sign Up For Our Newsletter Today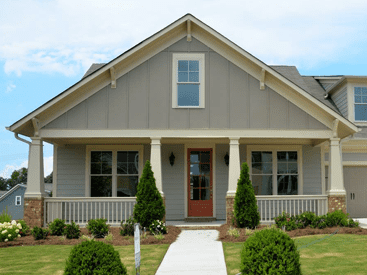 No matter which kind of home siding you choose, it's covered for life! How can we make a promise like that? Simple – we only install high-quality products that will live up to their promises and our high standards.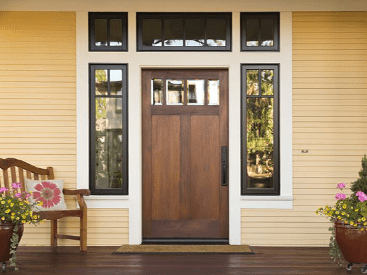 Getting a door replacement has never been easier. From the showroom to your updated home, we handle all the steps in between. We can help you decide which door styles, colors, and materials are right for you and your home.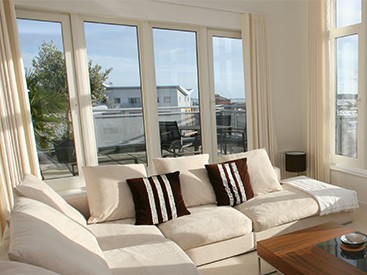 Offering a lifetime warranty on parts and labor, we know the products we use are the best in their class, and we know our window contractors will install them properly so they last for years. Our emphasis is, and always will be, on quality.