There are numerous benefits that come from replacing your home's siding. In today's post, we'll introduce you to a particular kind of siding that has been growing in popularity in the last several years: vinyl siding. While vinyl siding has been on the market since 1950, it's recently become a go-to option for homeowners who are looking for an affordable and reliable home siding option. Blue Springs Siding and Windows offers siding installation in Kansas City and the surrounding areas. Contact a member of our friendly staff today to learn how your home can benefit from vinyl siding!
What Is Vinyl Siding?
Vinyl siding is composed of plastic and was originally designed to replace aluminum siding, which was both expensive and inefficient. Roughly one-third of the contemporary homes on today's market are built using vinyl siding, and although it often has the appearance and texture of wood, vinyl siding is substantially cheaper and more energy-efficient than wooden siding.
The Benefits of Vinyl Siding
As we noted in the previous section, vinyl siding is an element of most contemporary homes due to its ability to withstand harsh conditions over long periods of time. Aluminum siding will rust, dent, and scratch easily; wooden siding has a difficult time resisting water and mold. Vinyl siding also provides you with a durable material that won't scratch or dent easily, and it is also highly water-resistant. When properly maintained, vinyl siding can last your home for decades!
For homeowners who enjoy customizing the look of their home, vinyl siding provides the opportunity to paint and decorate your home as your see fit. Vinyl siding is incredibly easy to paint, and a wide range of colors are compatible with it. Aluminum and wood paneling on the side of your home can be tough to paint and will need to be updated frequently, but painted vinyl siding will last for years when properly maintained.
We would be remiss if we failed to mention the gains in energy efficiency that vinyl siding can deliver. Vinyl siding is an excellent insulator and it will prevent both hot and cold air from leaving your home. While wooden siding can warp and allow air to flow in and out of your home, vinyl siding provides a warp-proof barrier between your home and the outside environment. Nearly all of our clients who have invested in vinyl siding have told us that they see a significant drop in their long-term heating and cooling costs. Some forms of insulated siding can even qualify your home for the ENERGY STAR® program. The money you save on your energy bill each month will make your vinyl siding installation even cheaper!
These are just a few of the benefits of furnishing your home with vinyl siding. Blue Springs Siding and Windows proudly provides siding installation and replacement in Kansas City and the surrounding areas. If you're interested in investing in vinyl siding for your home, contact a member of Blue Springs Siding and Windows today!
Blue Springs Siding & Windows has been providing quality home improvement products and services for more than a decade. We pride ourselves on treating our customers with respect and giving them more reasons to trust us rather than the other guys. Here are three reasons you should call us today…
Read More
Sign Up For Our Newsletter Today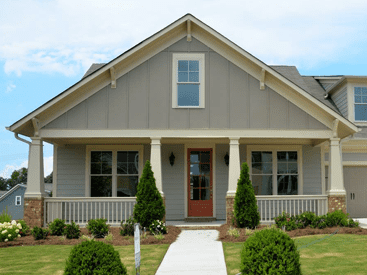 No matter which kind of home siding you choose, it's covered for life! How can we make a promise like that? Simple – we only install high-quality products that will live up to their promises and our high standards.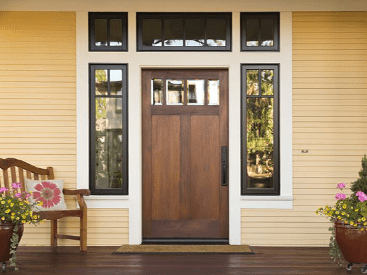 Getting a door replacement has never been easier. From the showroom to your updated home, we handle all the steps in between. We can help you decide which door styles, colors, and materials are right for you and your home.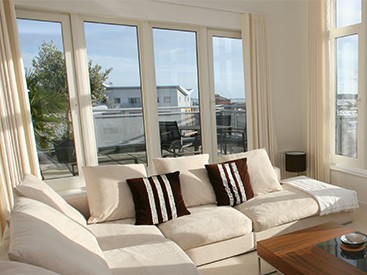 Offering a lifetime warranty on parts and labor, we know the products we use are the best in their class, and we know our window contractors will install them properly so they last for years. Our emphasis is, and always will be, on quality.