Though we're currently in the midst of winter, spring will be here before you know it! You probably have some spring cleaning tasks you'd like to check off of your to-do list, and you almost certainly have some home improvement projects you'd like to invest in when the weather becomes warm again.
Vinyl siding is one of the most cost-effective materials with which you can furnish your home, and there's no better time than right now to begin planning for a springtime installation. Read on to learn why you should choose Blue Springs Siding if you're considering purchasing new vinyl siding for your home this spring, and get in touch with us here if you would like to request an estimate for your home!
Why You Should Invest in a Vinyl Siding Installation This Spring
Thermal Retention
With the Kansas City weather growing colder by the day, turning on your air conditioner is understandably the last thing on your mind. However, the spring and summer will be here soon, and there's almost nothing better than walking into a cool and comfortable home on a hot afternoon.
New vinyl siding provides your home with an extra layer of insulation that helps you maintain a stable indoor temperature. This, in turn, means that your HVAC system uses less power and you save money on your energy bills.
Curb Appeal 
While vinyl siding installation is a great way to invest in your home's energy efficiency, many homeowners choose to purchase it for its aesthetic qualities. Many of the homes in the Kansas City area were constructed years and years ago, and as we all know, the weather in the area can be both harsh and dynamic. If your home's siding is beginning to crack, chip, or fade, then let our siding contractors help you breathe new life into your home's appearance. You can choose a color similar to the one you currently have, or you can view all of our vinyl siding options on this page to find something completely new!
Home Value
As a homeowner, you're always looking for ways to increase your home's value and maximize the return you receive on your investment. Even if you don't have plans to sell your home in the foreseeable future, it's always a good idea to keep up with your property and slowly increase its value over time. With the potential to recover up to 89 percent of your initial investment, vinyl siding is one of the most lucrative purchases you can make! When the time comes to list your home on the market, you can list your new siding installation in order to make your home that much more appealing.
Lifetime Warranty
At Blue Springs Siding and Windows, we believe that our customers deserve nothing less than the best. From the products you see in our showroom to the installation process itself, we've committed ourselves to offering the best customer service in the industry. In fact, we have so much confidence in our products and employees that we offer an unparalleled lifetime guarantee on everything involved in your purchase!
Contact Blue Springs Siding and Windows Today!
We hope that today's entry will help you determine if you should invest in a vinyl siding installation this spring. Keep an eye on our blog page, as we'll continue to provide you with helpful resources pertaining to vinyl siding in the coming weeks and months.
Blue Springs Siding and Windows is proud to be Kansas City's trusted supplier of windows, doors, sunrooms, gutter guards, and so much more. Visit our showroom to view our complete selection of products, and fill out the form below to request an estimate.
We look forward to helping you create the home you deserve!
Blue Springs Siding & Windows has been providing quality home improvement products and services for more than a decade. We pride ourselves on treating our customers with respect and giving them more reasons to trust us rather than the other guys. Here are three reasons you should call us today…
Read More
Sign Up For Our Newsletter Today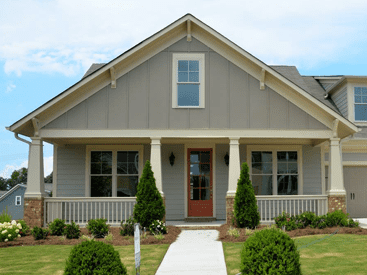 No matter which kind of home siding you choose, it's covered for life! How can we make a promise like that? Simple – we only install high-quality products that will live up to their promises and our high standards.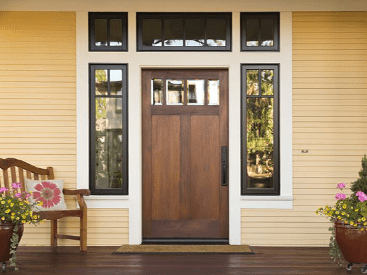 Getting a door replacement has never been easier. From the showroom to your updated home, we handle all the steps in between. We can help you decide which door styles, colors, and materials are right for you and your home.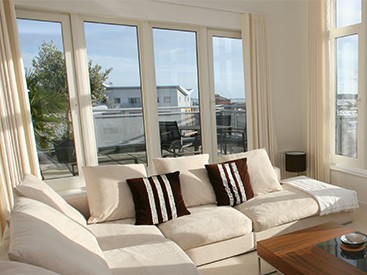 Offering a lifetime warranty on parts and labor, we know the products we use are the best in their class, and we know our window contractors will install them properly so they last for years. Our emphasis is, and always will be, on quality.