Vinyl siding is one of the most versatile and cost-effective ways to protect your home, improve your efficiency, and increase your property's curb appeal. In today's post, we'll provide you with a few tips that will help you maintain your vinyl siding for the foreseeable future.
If you're ready to install new vinyl siding on your home, then please get in touch with our talented vinyl siding contractors to learn more about what we can do for your home. We'll gladly help you find the right color and design for your needs. Use our online contact form or call us at 816-228-5225 to get started, and read on to learn about vinyl siding maintenance!
Wash
One of the easiest ways to keep up the appearance of your siding is to wash it regularly. Kansas City and the surrounding areas are known for their high wind speeds, and the blustery weather can often coat your home in a layer of dust and dirt. If you want to keep your vinyl siding looking new throughout the year, then plan on washing at least once or twice each year, depending on how dirty it gets. You'll need a hose, a gentle sponge, a scrubbing brush, and a mild dish or laundry soap (leave the bleach inside!). Scrub any areas that you can easily reach, and use a pressurized nozzle to clean any areas that are too tall for you to reach on your own.
Inspect
While vinyl siding is incredibly resilient, you should regularly inspect your siding for signs of damage or wear and tear. Vinyl siding won't rot or decay, but the walls to which it is attached certainly can. Heavy wind, rain, and hail can sometimes loosen panels and provide an entryway for water. Moisture can then become trapped between your siding and your home, which can lead to water damage, rotting, and warped siding panels. Inspect your siding after heavy rainstorms to ensure that it's protecting your home.
Be Wary of Heat
If you're getting ready to grill while enjoying the beautiful Kansas City weather, then make sure that your grill is at least three feet away from your home. A melted patch of vinyl siding is the last thing you want to discover when you sit down to enjoy your food, so always be aware of where your grill is in relation to your home!
Update as Needed
While one of the biggest advantages of vinyl siding is that it won't need to be repainted frequently, you may want to update your siding with a new coat of paint after 15 or 20 years of use. A simple coat of paint can make your vinyl siding look like it was newly installed, and the best part is that it will cost you only a fraction of a vinyl siding installation.
Keep an eye on our blog page for future posts in which we'll continue to provide you with information about vinyl siding and effective siding maintenance techniques.
Are you ready to get started with a vinyl siding installation in Kansas City or any of the surrounding areas? Contact our vinyl siding contractors by filling out the contact form below!
Blue Springs Siding & Windows has been providing quality home improvement products and services for more than a decade. We pride ourselves on treating our customers with respect and giving them more reasons to trust us rather than the other guys. Here are three reasons you should call us today…
Read More
Sign Up For Our Newsletter Today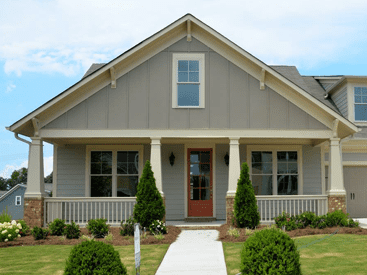 No matter which kind of home siding you choose, it's covered for life! How can we make a promise like that? Simple – we only install high-quality products that will live up to their promises and our high standards.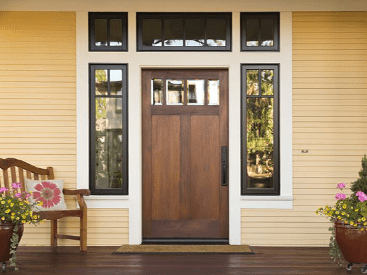 Getting a door replacement has never been easier. From the showroom to your updated home, we handle all the steps in between. We can help you decide which door styles, colors, and materials are right for you and your home.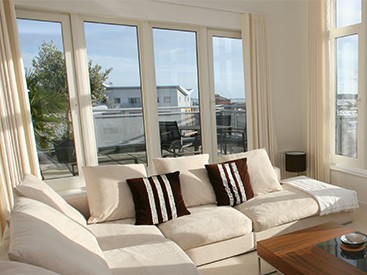 Offering a lifetime warranty on parts and labor, we know the products we use are the best in their class, and we know our window contractors will install them properly so they last for years. Our emphasis is, and always will be, on quality.