Blue Springs Siding and Windows is excited to announce some big news for all residents in Kansas City and North Kansas City! Our company is now a proud partner of the HERO Program, which stands for Home Energy Renovation Opportunity. And while it's a great opportunity for us, what does this mean for you? It means if you've been recently thinking about some home renovation projects – especially energy-efficient ones – now may be your best opportunity.
HERO financing can not only help lower your utility bills, but it may increase your property value as well. And the best part? It's affordable. Approved services at Blue Springs Siding and Windows include:
Call us at (816) 228-5225 to get started today!
What is HERO?
Simply put, HERO is a local-government approved program that makes energy-efficient home upgrades affordable for Kansas City homeowners. And as we mentioned before, these upgrades could help lower your utility bills and may increase your property value.
If your credit score has set you back from getting a home renovation loan, HERO may be a great option for you. That's because this program is not based on credit score. Approvals are primarily based on the equity in your home rather than your credit score, and the interest on your payments may be tax deductible.*
Some other great features of HERO include:
No money down

100% financing

Fast approvals

Flexible 5-20 year terms, depending on area and product

Competitive, fixed interest rates
How HERO Works
The program is simple. HERO offers 100% financing up to your approved amount, and payments are made along with your property taxes – and you repay the full amount over time. So how do you get started? It can actually be done in a few easy steps.
See how much you qualify for. You can check for instant eligibility here.
Choose your own terms. This is where you'll also sign all your financing documents.
Choose your services. Blue Springs Siding and Windows is approved for services including doors, windows, roofing, insulation, and siding.
Make payments. HERO offers very flexible repayment options – anywhere from 5 to 20 years.
Common Questions About HERO
Am I eligible for HERO?
There are a few requirements that need to be met in order to qualify for HERO, like being the owner of the respective property. You can read more about eligibility requirements here.
Is there a fee to apply for HERO?
No, there are no application fees.
Can I sell my home after getting a HERO assessment?
Yes, you can sell or even refinance your home anytime during the process. HERO has an in-house team of experts that can help guide you through the several options that may be available.
You can learn more about HERO and get answers to several other questions you may have by checking out these Frequently Asked Questions.
How Blue Springs Siding and Windows Can Help
The great thing about our partnership with HERO is that the research has already been done for you. HERO searched for the best contractors in the area to serve Kansas City residents – and they chose Blue Springs Siding and Windows.
In order to be a HERO Registered Contractor, we have to abide by these guidelines:
Have a valid business license

Maintain good standing with HERO

Adhere to consumer protections

Agree to be paid after you sign off on your home improvement project
At Blue Springs Siding and Windows, we have always stood by our quality of work. And being partnered with HERO just reaffirms our commitment to helping homeowners in Kansas City. With us, you'll not only get great products and professional installation, but you'll be able to finally make those much-needed home improvements at a price you can afford. As HERO puts it: We are a contractor you can trust.
To learn more about HERO or to see if you qualify, call us at (816) 228-5225.
Hear What Local Officials are Saying About HERO
Kansas City, MO councilmember and Mayor Pro-tem Scott Wagner explains the benefits of the HERO Program in Missouri.
https://www.youtube.com/watch?v=0G2qcn1nkkI
*Please contact your tax advisor to determine if you may be eligible for tax benefits.
Disclaimer: The HERO Program is not responsible for the performance of your energy and water efficiency upgrades or the savings you may achieve. Performance and cost of your product are the sole responsibility of Blue Springs Siding and Windows LLC. Renovate America does not endorse and is not responsible for the information provided by Blue Springs Siding and Windows LLC. Blue Springs Siding and Windows LLC is not a Renovate America company. Any potential savings depend on the products you choose, the location and size of your home, your usage and other factors. HERO is a registered trademark of Renovate America.
Blue Springs Siding & Windows has been providing quality home improvement products and services for more than a decade. We pride ourselves on treating our customers with respect and giving them more reasons to trust us rather than the other guys. Here are three reasons you should call us today…
Read More
Sign Up For Our Newsletter Today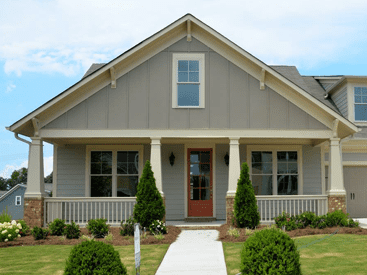 No matter which kind of home siding you choose, it's covered for life! How can we make a promise like that? Simple – we only install high-quality products that will live up to their promises and our high standards.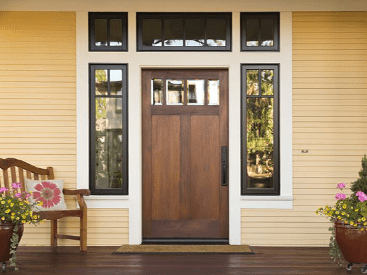 Getting a door replacement has never been easier. From the showroom to your updated home, we handle all the steps in between. We can help you decide which door styles, colors, and materials are right for you and your home.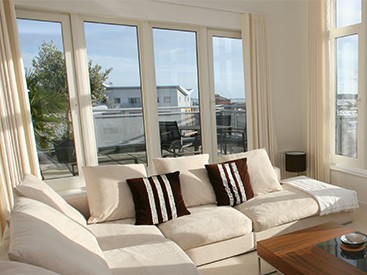 Offering a lifetime warranty on parts and labor, we know the products we use are the best in their class, and we know our window contractors will install them properly so they last for years. Our emphasis is, and always will be, on quality.