Get The Replacement Windows Your Home Deserves!
Casement and awning windows are two of the most popular types of windows we install in the Kansas City area. Our replacement windows are available in many different styles that can take any room in your home from ordinary to extraordinary. Continue reading below to learn more about casement and awning windows, and get in touch with Blue Springs Siding and Windows today for a free window installation estimate!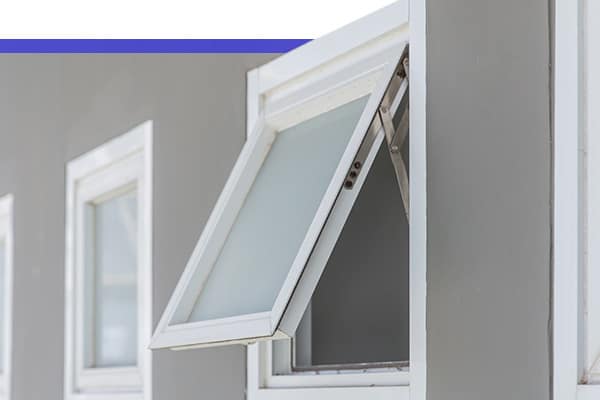 Beautiful Frame And Glass Options

Easy To Open, Close, And Clean

Exceptional Energy Efficiency

Superior Ventilation

Perfect For Any Room In Your Home

Unparalleled Security
Casement Versus Awning Windows
Casement and awning windows are often called "crank windows," as they utilize a crank mechanism to open and close.
Whether you want casement or awning windows depends on where you are planning on putting them. Both are mounted on hinges for opening, with the only difference between them being the direction in which they swing.
Casement Windows:
Swing left or right
Awning Windows:
Swing up or down
Casement Windows: A Practical Choice
Casement windows are a popular replacement window option for many reasons. For one, they offer great views at an exceptionally low price point. They're also easy to open, as all you need to do is turn the crank. This makes them a great choice for areas that may be more difficult to reach, such as above the kitchen sink. Among all window types, casement windows provide the best ventilation, because they catch outside air along their panels and pull it inside. Further, casement windows are highly secure and difficult to break into, which can provide you with peace of mind.
Whether you want your new windows placed in a vertical or horizontal space, both options are available when you choose to work with Blue Springs Siding and Windows. Design your own casement or awning window using our window showcase, and be sure to get in touch with us if you would like more information!
Tips For Casement Window Buyers
Over the years, many people in the Kansas City area have installed casement windows for their access to fresh air and their largely unfiltered view of the outside. Our modern window replacements are both highly energy-efficient and easy to clean, making them ideal for virtually any homeowner.
You'll want to purchase casement windows with heavy-duty frames, as the Kansas City weather can be both dynamic and unpredictable throughout the year. Vinyl clad is a solid choice for frames because of its durability and ease of cleaning. If you need recommendations, then come by our showroom or get in touch with us and we'll be happy to help!
Casement Windows To Last A Lifetime
If you want top-notch casement or awning windows for your Kansas City home, then call the experts at Blue Springs Siding and Windows. We strive to provide our customers with top-of-the-line products, which is why we carry Soft-Lite windows. Soft-Lite windows are commonly regarded as the best replacement windows in the industry, and we know that you'll be able to tell the difference from the moment they're installed. Soft-Lite casement windows provide superior energy savings and the lowest air infiltration of any window on the market. With our unmatched window installation services, you can rest assured that your new windows will last for decades to come!
When you buy casement windows from us, not only will you receive the highest-quality windows available, but you also get expert window installation services that no other local or national competitor can offer. Because we install the best products and use the best window contractors in the business, we stand behind our windows with an industry-leading lifetime warranty on parts and labor. That's right — whether you need a component replaced in a few months or several years down the life, Blue Springs Siding and Windows has you covered. With quality materials and installation, we assure that your casement windows will last a lifetime, and that they'll be a great addition to your home.
For a free consultation on your next casement window job, please call our window installation experts or fill out our convenient online contact form.
We can't wait to help you create the home you've always wanted!
Looking to increase the value of your home? Perhaps ready to take on that next DIY project? When it comes to deciding which home improvement project to take on, there are a few different factors to consider. So to help, here's our list of the home improvement projects with the…
Read More
Sign Up For Our Newsletter!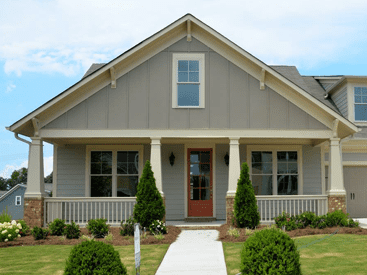 No matter which kind of home siding you choose, it's covered for life! How can we make a promise like that? Simple – we only install high-quality products that will live up to their promises and our high standards.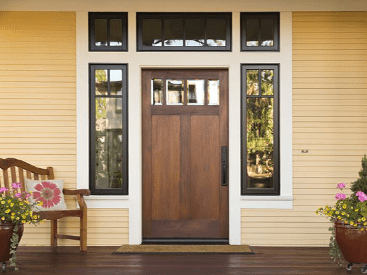 Getting a door replacement has never been easier. From the showroom to your updated home, we handle all the steps in between. We can help you decide which door styles, colors, and materials are right for you and your home.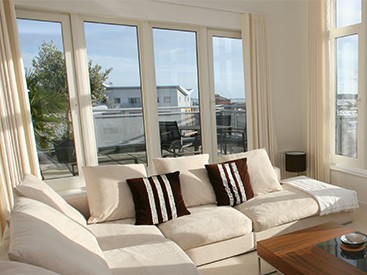 Offering a lifetime warranty on parts and labor, we know the products we use are the best in their class, and we know our window contractors will install them properly so they last for years. Our emphasis is, and always will be, on quality.