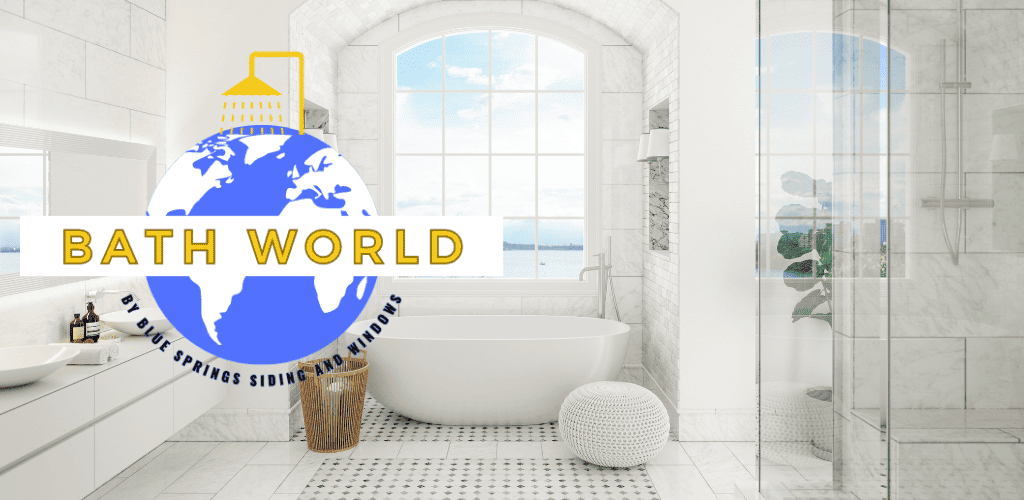 We do some of the best bathroom additions and bath remodeling in the Kansas City area.
At Bath World, we strive to help the residents of the Kansas City area to take joy in their homes. We are dedicated to improving your life and reducing stress through our innovative residential bathroom remodeling service. We work with our clients to achieve not just the desired results but exceed them.
Choose From Several Remodel Options to Create the Perfect Bathroom
The bathroom remodeling professionals at Bath World can quickly modernize your bath or shower in any of several ways, each priced to provide tremendous value for your investment. Our specialties include:
Bathtub and shower replacements – We'll remove your existing tub or shower and install a perfectly sized replacement in its footprint. Your new bathing area will be custom-designed from top to bottom based on your functional requirements and aesthetic preferences. With many different colors, styles, and optional accessories to choose from, you can fully tailor your bathroom remodel to your liking.
Tub-to-shower conversions – If your bathroom currently features a bulky, outdated bathtub but you would prefer to have a streamlined, modern walk-in shower instead, we can make that happen. We'll carefully remove the tub, then install your personalized shower system in its place.
Walk-in tub installations – As aging-in-place specialists, we can install a walk-in tub that will enable everyone in your household—including elderly members and those with limited mobility—to bathe more safely and with greater independence. And with the help of our experienced bath designers, you can design your new walk-in tub to be just as stylish as it is safe.