The Best Products & Installation... Guaranteed!
Siding Color Options
At Blue Springs Siding and Windows, our mission is to provide excellent service and the best products for your Kansas City area home. That's why we offer the strongest siding brands in the business, including: James Hardie and Prodigy by Alside, as well as a choice between fiber cement and vinyl siding. When it comes to colors, you have plenty of choices as well. Whether you're upgrading to siding or building a new home with siding, we know you'll find a color that perfectly complements your home.
Colors For James Hardie Brand Siding
James Hardie brand fiber cement siding with Color Plus technology ensures that your siding will look great for years to come. James Hardie siding is held to incredibly stringent quality-control standards, including:
High color variance accuracy standards: James Hardie's color variance accuracy standards are three times stricter than what's acceptable for most "store-bought" paints, making it more tightly controlled than the automotive industry!
Multiple coats of high quality paint: The siding is painted with several coats of paint that are designed specifically for fiber cement siding. The coats are manufactured in a quality-controlled factory environment in order to deliver consistent application and optimal thickness.
UV-resistant paint: This home siding paint is specifically engineered to withstand the sun's UV rays. As a result, the James Hardie ColorPlus technology finish gives you up to 30 percent better fade resistance than standard siding paints. The Kansas City weather can be brutally hot in the summer, but James Hardie siding will stand strong in any weather.
A small sample of the colors we offer for this brand:
Colors For Prodigy By Alside Brand Siding
Prodigy brand vinyl siding and accessories are backed by lifetime limited warranties, including an industry-leading fade warranty. With ChromaTrue technology, Prodigy siding delivers deep, rich colors that defy fading, and provide a beautiful-yet-tough finish that will last you for years to come.
From the sensational Natural Linen to a bold Autumn Red, Prodigy's 21 versatile colors in low-gloss finish will make your Kansas City area home look great for years. Accessories like soffit, fascia, trim, and more are manufactured using the same quality and attention to detail. They're also manufactured to complement the colors and styles of the siding.
A small sample of the siding colors we offer for this brand: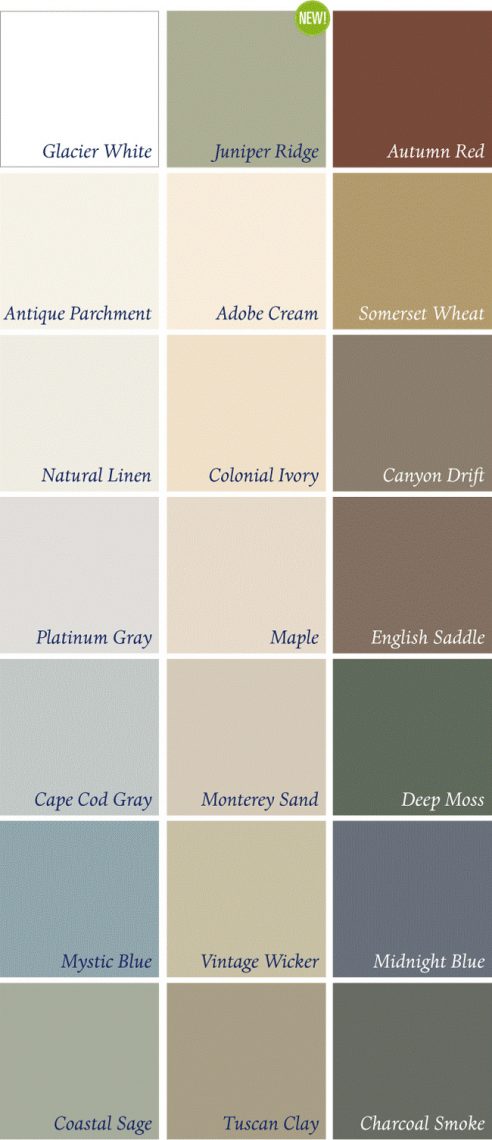 Find The Perfect Siding For Your Kansas City Home
No matter which kind of home siding you choose, you can be sure it's high-quality, installed by experts, and will look great for a long, long, time. Come in and see our color samples and we'll help you choose the siding and color that's best for your home.
For a free siding consultation with Blue Springs Siding and Windows, please call 816-228-5225 or fill out our online contact form.
Choosing the Right Replacement Siding There are several factors to think about when choosing the materials for your home's exterior. What will match your home's existing exterior design? Are there cost-effective siding options out there? Which siding option needs the least amount of maintenance? How long does siding installation take?…
Read More
Sign Up For Our Newsletter!