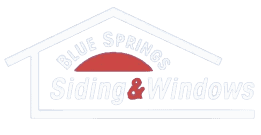 The Best Products & Installation... Guaranteed!
Areas We Serve
When we say that Blue Springs Siding and Windows is your go-to home improvement resource in the Kansas City area, we mean it! No matter if you live in Blue Springs or Belton, Parkville or Prairie Village, we offer our full slate of installation and replacement services for siding, windows, doors, sunrooms, and other projects that will improve the aesthetic appeal and value of your home. We've helped hundreds of people in the Kansas City area improve their homes, and we'd love to help you as well. View our service areas below, and get in touch with us if you have any questions about our services!
Belton
Grandview
Grain Valley
Leawood
Mission
Mission Hills
North Kansas City
Parkville
Prairie Village
Raymore
Raytown
Roeland Park
So you've decided you need new windows. Now what? Thanks to evolutions in construction and technology, new windows come in just about every shape, size and color. While the options are countless,  Blue Springs can help you make the right decisions for your home. Here are some aspects to consider.…
Read More
Sign Up For Our Newsletter!