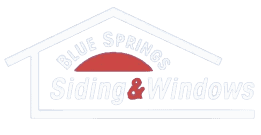 The Best Products & Installation… Guaranteed!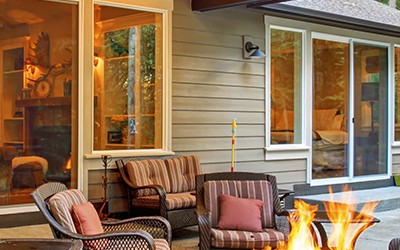 Windows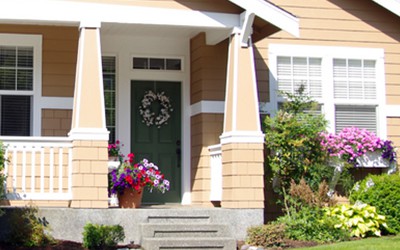 Siding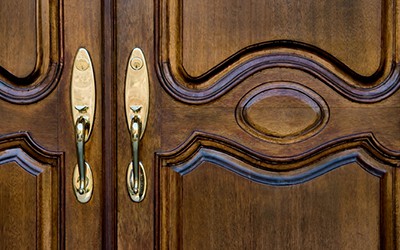 Doors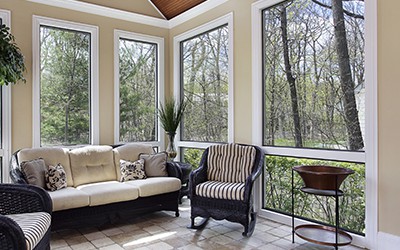 Sunrooms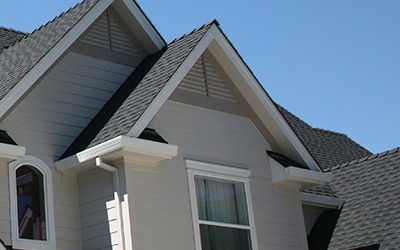 Roofing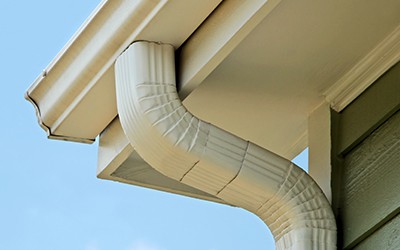 Gutters
Lee's Summit Services
An investment in your home is one of the smartest investments that you can make, but you need to ensure that you hire the right team for the job. At Blue Springs Siding and Windows, we treat our clients' homes like they're our own. We purchase and distribute the best siding, doors, and windows in Lee's Summit and the surrounding areas, and we're confident that you'll be able to tell the difference the moment that you walk into our showroom. As a part of our ongoing commitment to exceptional quality and unparalleled customer service, we provide a lifetime guarantee on all of our products and services.
If you're interested in viewing our replacement windows and home siding options for yourself, come by our showroom in Blue Springs! We're located at 2201 NW Jefferson Street. A helpful member of our staff can help you find a product that fits your needs and doesn't exceed your budget. Read on to learn more about what we can do for your Lee's Summit home!
---
Siding
Home siding is so much more than an aesthetically appealing shell for your home. While your home's siding should reflect your design preferences, high-quality siding protects your home from harsh weather conditions, harmful pests, and provides your home with superior insulation. At Blue Springs Siding and Windows, we believe that your home's siding should be as durable and effective as possible, and we offer a variety of home siding options that will protect your home for years to come.
Windows
If you're looking for replacement windows in Lee's Summit, then you've come to the right place! At Blue Springs Siding and Windows, we have a variety of window options that can take your home from ordinary to extraordinary. Our team of window contractors makes it as easy as possible to outfit your home with the windows you deserve. Read on to learn about the different windows we offer here at Blue Springs Siding and Windows, and stop by our showroom in Blue Springs to view our fantastic selection of replacement windows for yourself!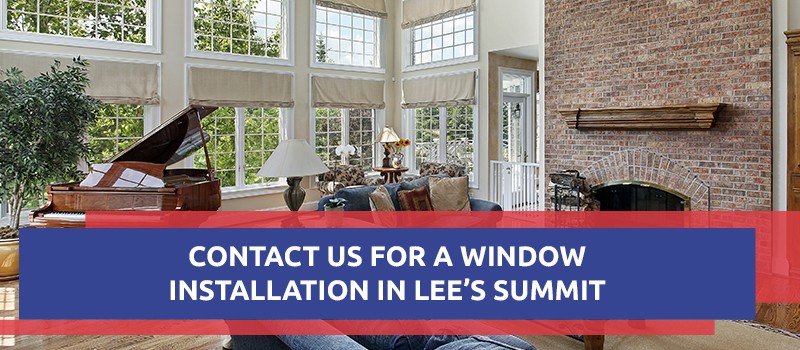 ---
Doors
Blue Springs Siding and Windows is proud to be Lee's Summit's premier resource for door installations. From answering your questions in our showroom to performing the door installation itself, our team handles every step of the process. As part of our continuing commitment to exceptional customer service, we provide a lifetime guarantee on all of our doors and door installation services.

Roofing
Blue Springs Siding and Windows has proudly provided residential roofing services for more than 15 years. Whether your current roof is missing a few shingles or it's been more than a few decades since your roof was replaced, our roof contractors can provide you with a high-quality roof replacement at a price you can afford. Our roofers stay informed with the latest roofing techniques and products in order to ensure that we remain Missouri's first pick for roof replacements. If you're ready to invest in a new roof for your home, then just get in touch with one of our talented roof contractors to request more information! We'll provide you with a free consultation detailing everything you need to know about your next roof replacement. We also guarantee all of our roofing services, so don't wait to purchase the roof your home deserves!
Gutter Services
While they're easy to forget about, gutters are an important component of your home. In addition to protecting your roof from water damage, they're also designed to direct water away from your landscape and foundation. Clogged gutters can allow water to soak through your shingles, and they can also create the ideal breeding ground for insects and seeds that have become lodged in your gutters. We know that the last place you want to spend a beautiful Saturday afternoon is cleaning your gutters from the top of a ladder, and our Gutter Defender product is designed to make gutter maintenance as easy as possible. Gutter Defender is a patented nose-forward gutter guard that directs leaves, pine needles, and other debris away from your roof while allowing water to flow away from your home.
---
Sunrooms
If you're looking for a way to enjoy the outdoors from the comfort of your own home, then a sunroom installation is exactly what you need! Blue Springs Siding and Windows is proud to provide Lee's Summit with composite sunrooms from the experts at Crown Windows and Sunrooms. Crown Windows and Sunrooms is more than your average sunroom manufacturer — they are the first and only sunroom manufacturer in the world to use exclusively vinyl and wood components.
What Are The Benefits Of Composite Sunrooms?
The primary benefit of a composite sunroom is that its innovative design allows for ceiling-to-floor glass panels, providing you with as much natural light as possible. The second biggest advantage of composite sunrooms is that they are durable enough to handle exterior construction, meaning that we can design your sunroom in a way that perfectly matches your home's exterior. Whether you've recently purchased new home siding or you have a particular color of paint that you'd like your sunroom to be, composite sunrooms can be completely customized to fit your preferences.
A sunroom installation is also a great way to improve your home's resale value. Sunrooms add a significant amount of square footage to your home, making them a great long-term investment in the rising Lee's Summit housing market. As an added bonus, you'll find that your heating and cooling costs are lowered after you've invested in a sunroom installation. Our sunrooms exceed the standards set by the following agencies:
The National Fenestration Rating Council (NFRC)
Energy Star
American Architectural Manufacturers Association (AAMA)
National Sunroom Association
All of our sunroom installations are accompanied by the lifetime guarantee on products and services that you've come to expect from Blue Springs Siding and Windows. While we're confident in every installation we perform, we'll be there immediately if you ever have a problem with your sunroom.
Blue Springs Siding and Windows is proud to be Lee's Summit's go-to resource for replacement windows, doors, siding, and so much more. We'd love to help you find a window or door that improves your home without exceeding your budget. We also offer a number of flexible financing options, so don't wait to invest in the products and services your home deserves! Come by our showroom in Blue Springs, or get in touch with us using the contact form below to get started. We look forward to seeing you soon!
Sign Up For Our Newsletter!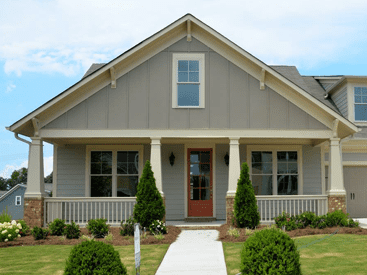 Siding
No matter which kind of home siding you choose, it's covered for life! How can we make a promise like that? Simple – we only install high-quality products that will live up to their promises and our high standards.
MORE ABOUT SIDING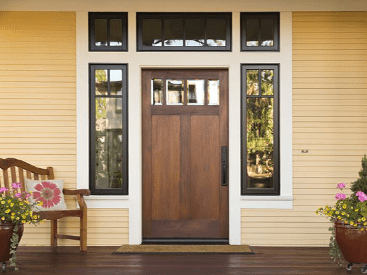 Doors
Getting a door replacement has never been easier. From the showroom to your updated home, we handle all the steps in between. We can help you decide which door styles, colors, and materials are right for you and your home.
MORE ABOUT DOORS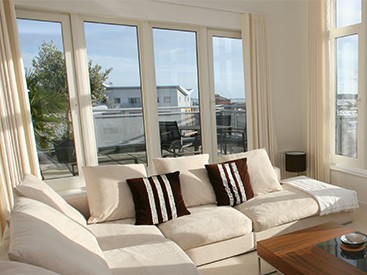 Windows
Offering a lifetime warranty on parts and labor, we know the products we use are the best in their class, and we know our window contractors will install them properly so they last for years. Our emphasis is, and always will be, on quality.
Top Brands We Carry