Best Replacement Windows in Kansas City
If you're thinking about purchasing replacement windows for your home, you've come to the right place. At Blue Springs Siding and Windows, we believe there's no better window replacement and installation company in 

Kansas City

. Our emphasis is, and always will be, on providing our customers with quality replacement windows. When you hire us to install your new windows, you can rest assured that you've chosen a company who takes great pride in delivering unparalleled service and products. You can read more about our products below, and you can get started with a free estimate here. We can't wait to help you with your next window installation!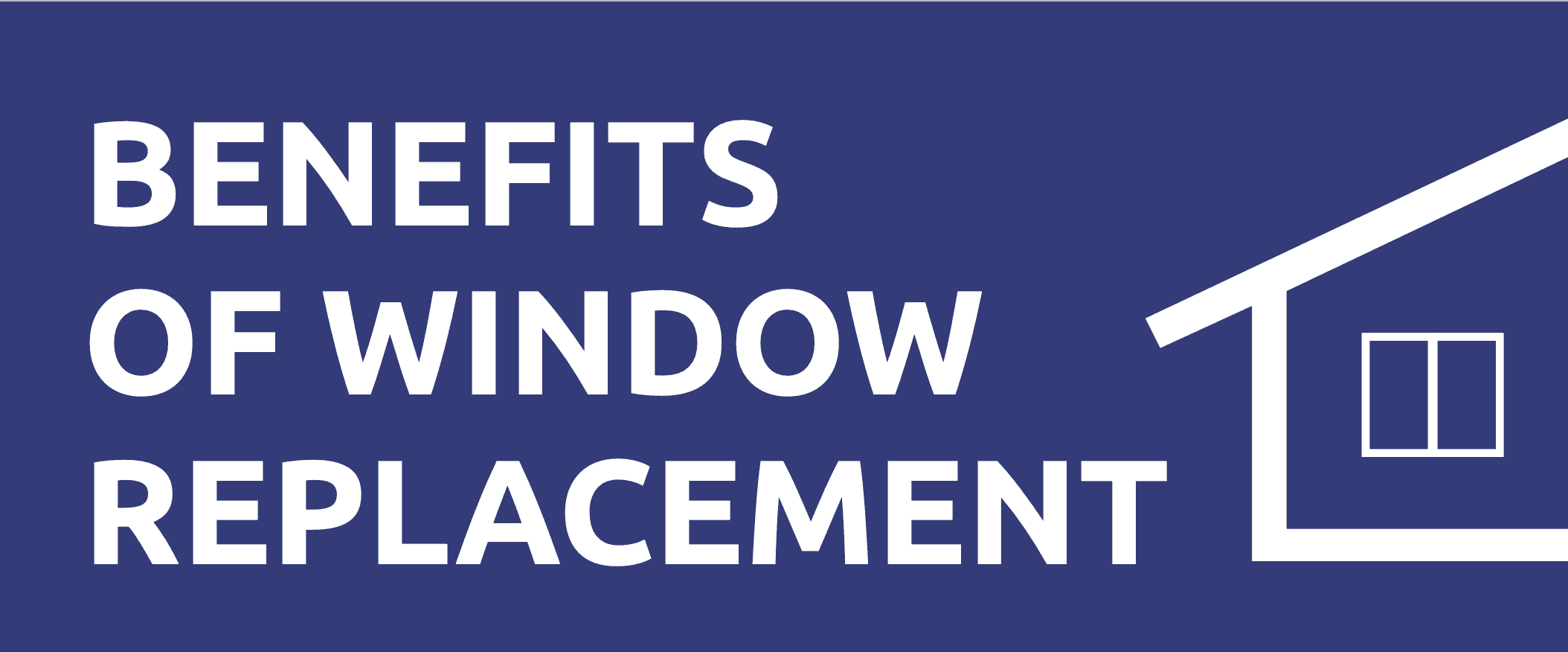 Want to learn more about maximizing the savings, energy efficiency, and insulation that come with installing new windows?
Which Window Is Right For You?
When it comes to selecting replacement windows for your home, it's a little more complicated than simply slapping them onto the side of your house. The type of windows you select can completely change the way your house looks and feels, and a window installation can transform ordinary indoor spaces into breathtaking works of art. We specialize in installing a number of different window types, and our Kansas City window contractors will work with you to determine the right windows for your space and budget. Here are just a few of the options we offer: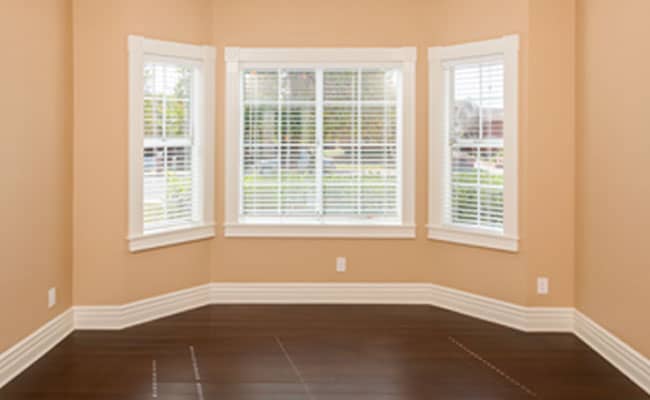 To give your house more of a classic look, bow and bay windows are the perfect choice. These two window types are actually quite similar – they both project outward to increase the living space while adding plenty of sunlight. The main difference between bow and bay windows is that bay windows use three vertical window sections, and bow windows use four. If you're looking to add an open, elegant feeling to a dining or living room, take a look at our bow and bay window installation options.
Casement windows are a popular choice for Kansas City homeowners who want to add windows to a space that has more vertical space than horizontal space. Casement windows – and their cousins, awning windows – use crank or slide mechanisms to open on hinges, promoting airflow throughout your house without the cluttered look of traditional double-hung windows. Casement windows are also highly efficient, easy to clean, and they can even be combined with other window types like bay and picture windows to create a truly custom look.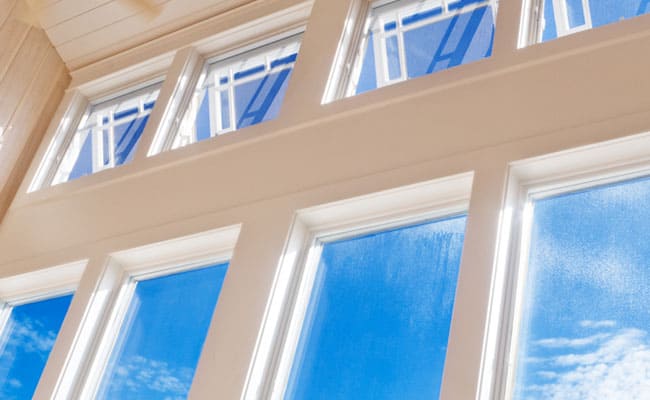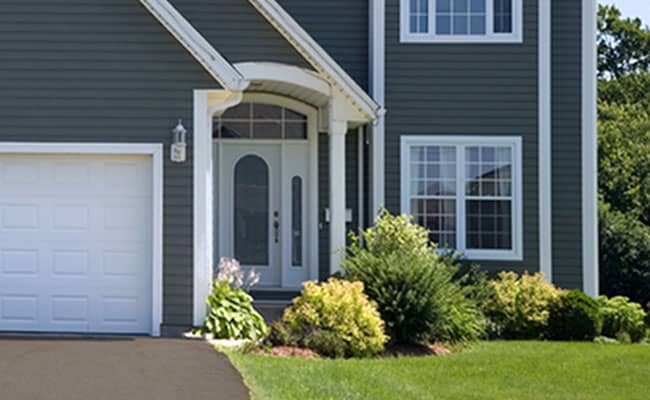 Probably the most common window found in modern homes, double hung windows are durable, easy to maintain, and offer plenty of sunlight and ventilation. Newer models even have the ability to tilt inwards, allowing you to clean outward-facing glass with ease. Double hung windows are also endlessly customizable – ask us about installing radius tops to give your new windows a truly unique look.
If a picture is worth a thousand words, then a picture window is sure to be a conversation-starter in any room of your home! These large, horizontal windows help bring the natural beauty of the outdoors into your living space, whether they're framing the Kansas City skyline or a perfectly manicured lawn. Picture windows can completely change the atmosphere of any room. Even one new window might cause your guests to think you've had a complete remodel! Picture window installations are perfect for homeowners who are looking to create truly stunning spaces in their homes.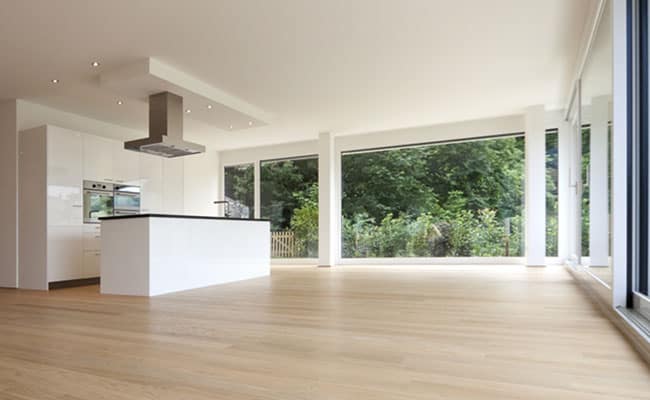 Do You Need A Window Installation?
At Blue Springs Siding and Windows, our mission is to help you create a space you're proud to call home. We install replacement windows for a variety of reasons, and we've listed a few of them below in order to help you determine if new windows could benefit your home. If you're experiencing any of these problems, then please get in touch with our window contractors to learn more about how you could benefit from new windows!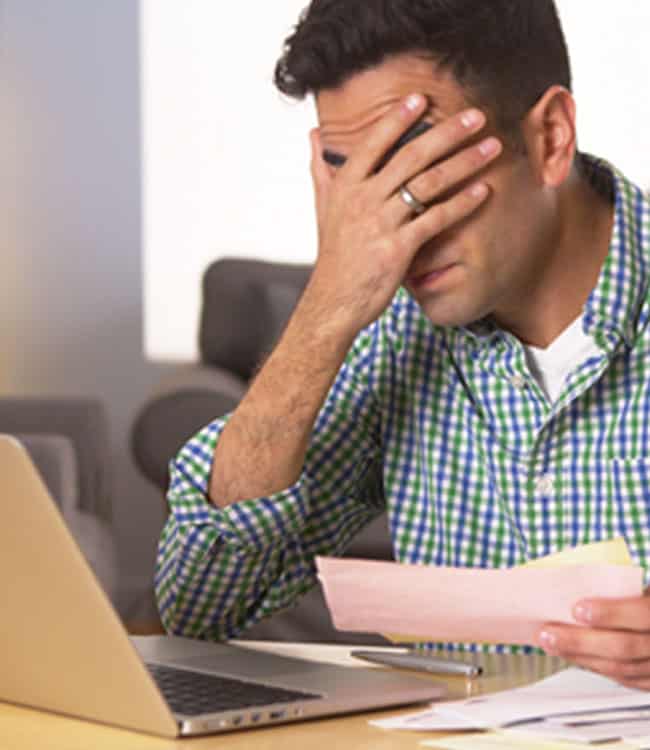 Rising Energy Bills
As a resident of Kansas City and the surrounding areas, you're no stranger to the intense and dynamic weather we receive throughout the year. The winter is often cold and bitter, while the spring and summer months are hot and humid. As homeowners ourselves, we recognize how important it is to have an efficient and well-insulated home. Improved energy efficiency is one of the best reasons to invest in window installations, and the SoftLite windows we provide are some of the most efficient windows on the market.
Standing next to your windows on a cold day is one of the easiest ways to check the health of your windows. While it's expected that the window pane will be cooler to the touch than the rest of your home, the space around your window should not be markedly colder than the rest of the room. If you can feel a drastic decrease in temperature as you move your hand closer to the window, then it's time to purchase new windows that won't allow the outside temperature to drastically affect the temperature inside your home.
The candle test is another way to determine if your windows are contributing to energy loss. Light a candle and move it slowly across every corner of your windows. If the flame flickers or moves drastically in certain spots, then you probably have a few small openings that are compromising your energy efficiency. Replacing your leaky windows with our energy-efficient models is a great way to ensure that your home is prepared for the highs and lows we experience throughout the year.
Decreased Functionality
Even if your windows aren't compromising your home's energy efficiency, you may want to replace them due to decreased functionality. Perhaps they only open or close after you've exerted a great deal of force, or maybe they no longer tilt inward or outward when you need to clean the panes. Regardless of where the source of your problem lies, you deserve functional windows that won't make your life difficult.
Your windows may open and close with relative ease, but you should keep a close eye on panes surrounded by wooden frames. Wooden frames will sometimes warp or bend after prolonged exposure to the elements, eventually making them difficult to open and close. With the inclement weather we see throughout the year in Kansas City and the surrounding areas, we're never surprised to see wooden window frames becoming warped and distorted over time.
While functionality is certainly an important concern, safety is perhaps the most important reason why you should invest in a window installation. You can never anticipate when you'll have to exit your home due to an emergency, so periodically check to ensure that they open smoothly and without issue. If you find that your windows could be difficult to escape through in an emergency, then consider your next window installation an investment in your safety.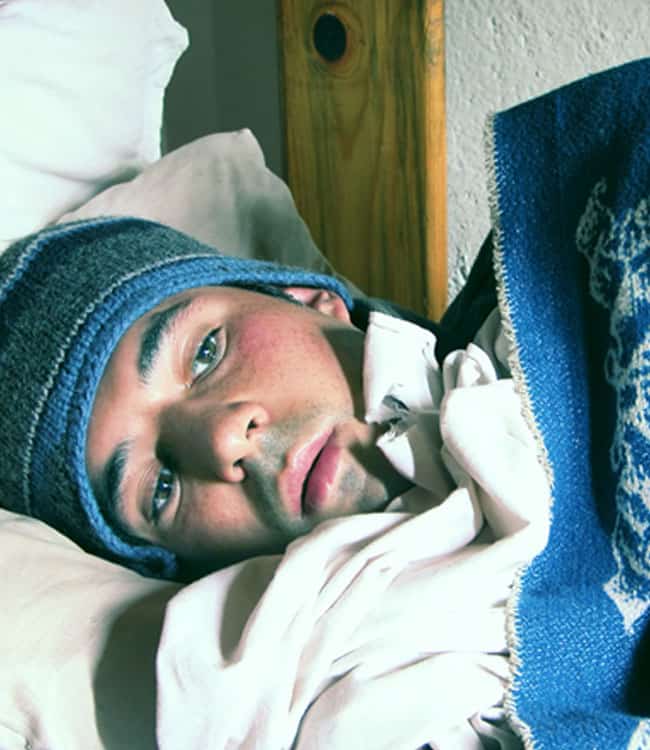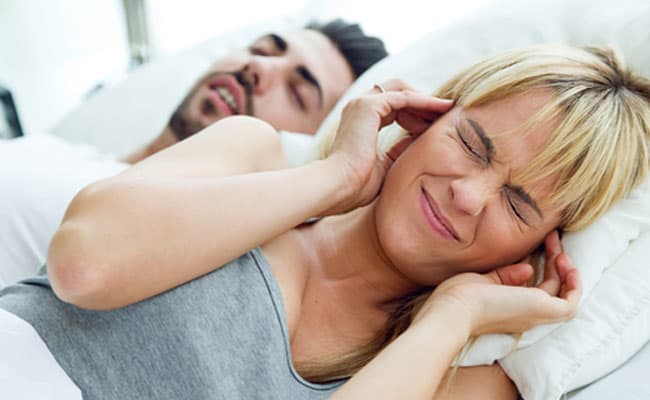 Noise
If you're like many homeowners, then you may not know that quality windows can significantly reduce the noise that travels inside your home. Single- and double-pane windows can both allow sound waves to travel through your home, so consider a window installation if you're constantly hearing noises from the surrounding areas. Whether you live close to a busy street, or you're in close proximity to your neighbors, you'll be surprised how much of difference it can make to have new and improved windows in your home.
Condensation
Condensation is not a bad thing per se, but the appearance of condensation in certain areas can signal that it's time to purchase replacement windows. Condensation that appears only on the outside of your windows, for instance, is nothing to be concerned about. Take a moment to consider vehicles that are parked on the street — it's completely normal to see condensation forming on the windows, doors, and hood when it starts to get cool in the early morning. On the other hand, condensation on the inside of your windows is a sign that you may have too much humidity inside your home. The good news is that nothing is wrong with your windows, but you may want to look into a dehumidifier or a whole-home fan to prevent mold and mildew from forming.
As far as the health of your windows is concerned, the appearance of condensation between the window panes is a sign that it's time to purchase replacement windows. Inter-pane condensation means that the exterior seal has broken and outside air is now flowing into your home. Some homeowners turn to DIY methods in an attempt to save money, but sealing your windows on your own is akin to treating the symptoms of a disease instead of addressing the underlying causes. Investing in new window installation will ensure that you won't have to take even more of your time to patch recurring problems.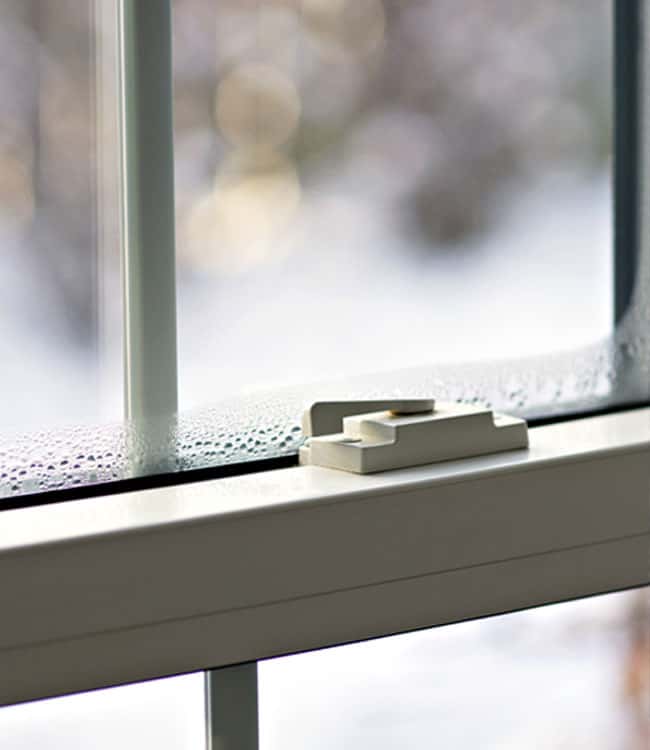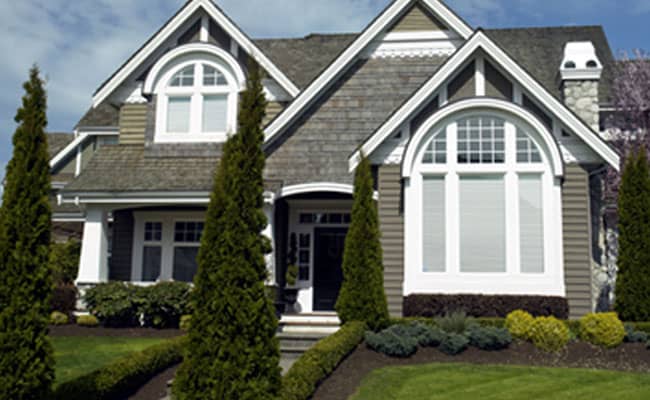 Curb Appeal
Whether you're simply trying to update your home's appearance, or you plan on putting it on the market in the near future, your recent window installation can be an exceptional selling point. Something sophisticated like a bay window installation can help your home stand apart from the others on the market, potentially leading to a faster sale. Whether you choose to install new models or simply upgrade your current ones, potential buyers will love knowing that they won't have to worry about a window installation for years to come. Beautiful new windows can also increase your home's overall value, allowing you to recoup some of your investment when your home's sale is finalized.
Why Choose Blue Springs Siding And Windows?
As a company of homeowners, we understand how much work goes into maintaining your home. That's why we strive to offer the highest grade window replacement products in the Kansas City Area. We consistently pair unbeatable prices with experienced, efficient installation teams, and it's translated into tens of thousands of happy customers. Reach out today to talk to one of our experts, or check out some of our testimonials to learn more.
Call Us For Your Next Kansas City Window Installation!
Visit our Blue Springs showroom for a personal tour of our windows as well as our doors, siding, sunrooms, and more. We'll take care of the whole process from purchase to replacement window installation, and we cover it all with our ironclad lifetime warranty. Purchasing replacement windows is a big decision, but with a lifetime warranty and our experienced window contractors in your corner, working with Blue Springs Siding and Windows is an easy decision. We make window installations easy, and once your installation has been completed, you won't ever have to worry about replacing them again.
For a free window installation consultation with Blue Springs Siding and Windows, please call 816-228-5225 , view our service areas, or fill out our contact form. We can't wait to help you find the perfect windows for your home!
Lifetime Warranty On Parts And Labor
It may be hard to believe, but believe it – we're the only window installation company in the Kansas City area who offers a lifetime warranty on parts and labor. How can we offer such a great deal on replacement windows and window installations? Two words: quality control. We know the products we use are the best on the market, and we know our window contractors will install them properly so they last you for the years to come. This dedication to quality is why Blue Springs Siding and Windows has a spotless record with the Better Business Bureau, and it's why we can stand behind every job we perform in Kansas City and the surrounding areas.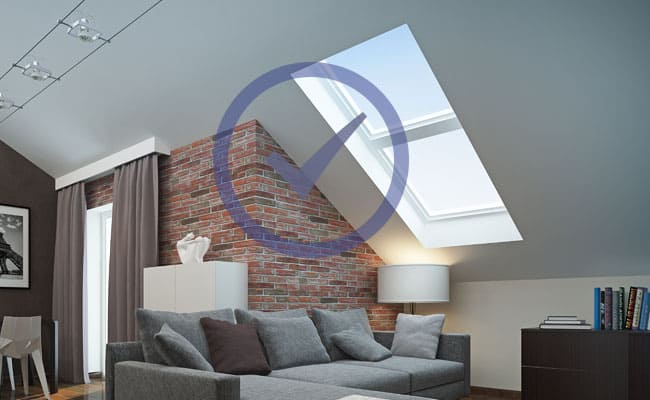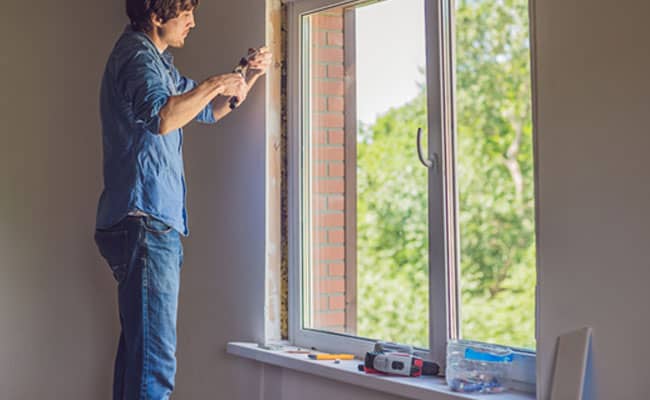 Best-In-Class Windows From SoftLite
We only use SoftLite windows because we've been in the replacement window industry for years and we know we can rely on the quality of their windows. There is no other window on the market with a lower air infiltration rating than the SoftLite Element line, which is why we're the exclusive Element dealer in Kansas City. We carry many other SoftLite products as well, including the Barrington series. SoftLite manufactures energy-efficient windows at unbeatable prices. When you choose Blue Springs Siding and Windows for your next window installation, you can rest assured that you're getting the best products the industry has to offer.
At Blue Springs Siding and Windows, helping you purchase the products your home needs is our primary focus. We recognize that home improvement projects can be costly, especially if you're taking on multiple projects in a relatively short period of time. As Top Rated Local® home contractors, we've found several ways to help our customers finance their projects. From payment deferrals to installment loans and revolving lines of credit, we'll work with your circumstances to find the ideal payment plan for your project.
Siding is one of the most important and underrated aspects of your home. Not only does it protect your home from the elements, but also accent design, and can even have a big impact on those monthly energy bills. Is your siding trying to tell you something? Here are 5…
Read More
Sign Up For Our Newsletter Today