Invest In The Windows Your Home Deserves!
At Blue Springs Siding and Windows, we're committed to helping you find the best replacement windows for your home. Double-hung windows are an excellent option for homes of any size, and we know that you'll love how easy they are to maintain. We carry a number of different styles and colors that can breathe new life into your home. Continue reading below to learn more about double-hung windows, and get in touch with Blue Springs Siding and Windows today for a free, no-obligation estimate for your home!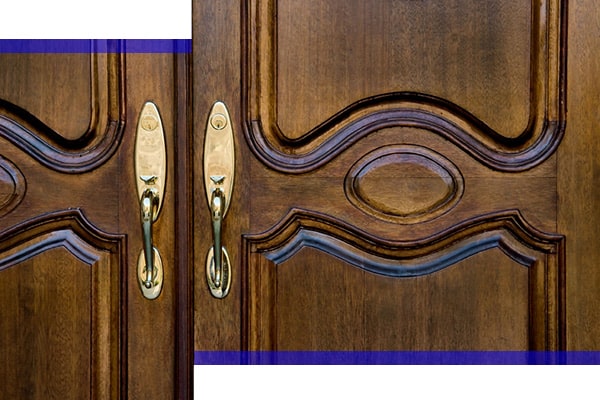 Raise Your Home's Value

Boost Your Safety And Security

Increase Your Property's Curb Appeal

Improve Your Thermal Retention

Reduce Outside Noise
Blue Springs Siding and Windows is the company to call for door installations in the Kansas City area. Homeowners replace their exterior doors for many reasons — security, aesthetic appeal, better lighting, and more. We carry quality replacement doors from the best names in the industry, including SoftLite, Therma-Tru, and other brands that are famous for their quality. We provide door installations for the following door types:
Wood-Clad Doors
Steel Doors
Fiberglass Doors
Aluminum Doors
We Make Replacing Your Doors Easy
Blue Springs Siding and Windows has made it easier than ever to get a replacement door. From the showroom to the door installation itself, we handle all the steps in between. We can help you decide which door styles, colors, and materials are right for you and your home. After we determine your preferences, we'll measure and deliver the exact size you need for a perfect fit. We'll make sure everything is functioning properly, clean up, and leave you to enjoy your door. Our technicians are the best in town, and you can rest assured that you'll get the best possible service when you work with Blue Springs Siding and Windows.
How Can We Help?
At Blue Springs Siding and Windows, we know that it's important for our customers to have options. We take pride in offering an unparalleled selection of each of the following doors:
We Stand Behind Our Door Installations
Because we use high-quality materials and hire only expert technicians, we're confident you'll love your new door. Every door installation goes through our stringent quality control standards, ensuring that your door will work flawlessly from the moment the installation is complete. While it's unlikely that you'll have issues with your new door, if you do have any trouble before or after your door installation, we'll be there to make it right. You're choosing a lifetime guarantee when you choose Blue Springs Siding and Windows!
At Blue Springs Siding And Windows, Our Doors Are Always Open
Our doors were chosen for their quality and durability, and our technicians are the best in the industry. At Blue Springs Siding and Windows, we won't leave you high-and-dry. We install, service, and guarantee all of our replacement products and workmanship so you never have to worry about door repairs again.
For a free door installation consultation with Blue Springs Siding and Windows, please call our office or fill out our contact form.
We can't wait to work with you!
Siding is one of the most important and underrated aspects of your home. Not only does it protect your home from the elements, but also accent design, and can even have a big impact on those monthly energy bills. Is your siding trying to tell you something? Here are 5…
Read More
Sign Up For Our Newsletter!