Create The Beautiful Patio Your Home Deserves
If you're like most Kansas City homeowners, then you spend a great deal of time on your patio in the spring and summer. Maybe you enjoy hosting barbeques for your friends and neighbors, or perhaps you're the go-to entertainer in all of your social circles. No matter what you use your patio for, a beautiful patio door can tie the entire space together and provide you with the functionality you've always wanted. Read more about the patio doors we offer below, and get in touch with Blue Springs Siding and Windows today for a free estimate!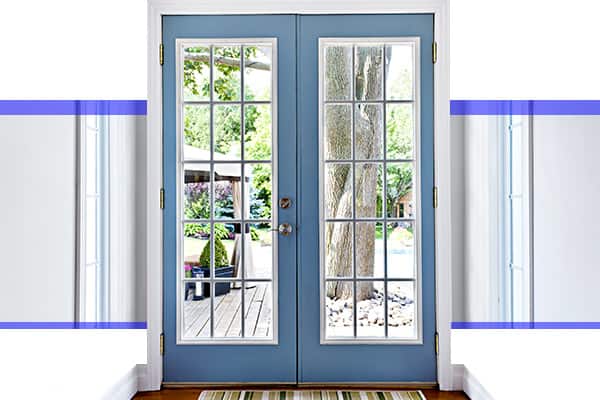 Our Patio Doors Provide You With:
Easy Access Between Your Interior And Exterior

More Natural Sunlight During The Day

Exceptional Ventilation And Airflow

An Unbeatable View Of The Area Around Your Home

Complete Customizability
Today's lifestyles are lending themselves more and more to a closer relationship with the outdoors. Outdoor kitchens are becoming more popular, and we've seen an increasing interest in decorative patios, fire pits, and other landscaping projects. Given these facts, it makes sense that homeowners are paying more and more attention to their patio doors. At Blue Springs Siding and Windows, we have a wide variety of patio doors for your Kansas City area home — including the best names in the industry like Soft-Lite and Pro-Via. But before you visit our showroom, you should take your time to think about the type of patio door you're looking for.
We've listed our most popular options below, and we invite you to reach out to us if you have any questions about our products! Our team can help you find the perfect door for your needs while ensuring that we stay within your budget and work within your timeline.
Practical: Hinged Or Swinging Patio Doors
When it comes to hinged patio doors (also called swinging doors), the possibilities are endless. This is a classic style that creates a nice transition between your indoor and outdoor living space. Blue Springs Siding and Windows carries a wide array of configurations from a single door to the popular double French door design. We can also install your hinged patio doors to swing in or out, in addition to a variety of other options that allow you to truly customize the door. These patio doors make for a beautiful and practical addition to any home!
Picturesque: Sliding Patio Doors
On the other hand, many homeowners prefer sliding patio doors due to their versatility and beauty. Our sliding patio doors allow you to truly enhance the outside and inside of your home in a variety of ways! For instance, they help natural light flood interior rooms while also providing you with better views of exterior spaces like your garden, patio, and unique landscape.
If you're looking for a beautiful option for your home that will impress your friends and neighbors alike, ask our door installation experts about a sliding patio door! Sliding doors help homeowners enjoy their homes year-round, and no interior space has to be dedicated to the opening and closing path of a swinging patio door. This freedom allows you to change up your interior design and purchase larger furniture and decor, should you want to completely revitalize the space.
Trust The Experts In Patio Door Installation
When you choose Blue Springs Siding and Windows, how do you know you're getting the best patio door installation in the Kansas City area? First, we only carry doors from the best manufacturers in the industry. All of our doors are crafted with the finest materials and hardware, using the most advanced equipment and technology available. They provide an air-tight seal, are energy-efficient, stylish, and reinforced for safety. They're also installed by professionals with years of experience and a track record you can trust. When you call Blue Springs Siding and Windows for a door installation, you can trust that you're getting the best service in Kansas City.
We've talked a lot about quality, but you don't have to take our word for it! While almost every company will tell you that they have the best products and services in the business, we back up our claims with an industry-leading lifetime warranty on all of our products and services. It doesn't matter if you come to us in a few months or a few years — we stand behind our products and services for life!
For a free patio door installation consultation with Blue Springs Siding and Windows, please call our showroom or get in touch with us online with our contact form.
We look forward to helping you create the patio of your dreams!
Looking to increase the value of your home? Perhaps ready to take on that next DIY project? When it comes to deciding which home improvement project to take on, there are a few different factors to consider. So to help, here's our list of the home improvement projects with the…
Read More
Sign Up For Our Newsletter!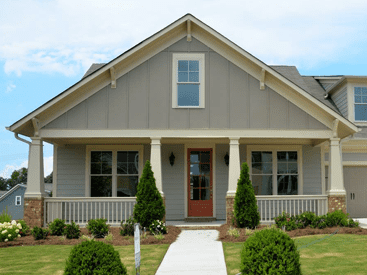 No matter which kind of home siding you choose, it's covered for life! How can we make a promise like that? Simple – we only install high-quality products that will live up to their promises and our high standards.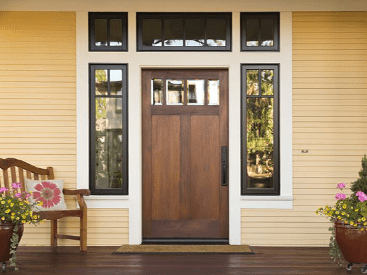 Getting a door replacement has never been easier. From the showroom to your updated home, we handle all the steps in between. We can help you decide which door styles, colors, and materials are right for you and your home.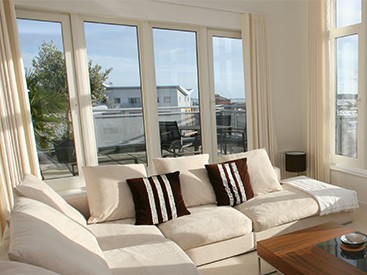 Offering a lifetime warranty on parts and labor, we know the products we use are the best in their class, and we know our window contractors will install them properly so they last for years. Our emphasis is, and always will be, on quality.