Make Your Home Stand Out With A Beautiful New Entry Door!
At Blue Springs Siding and Windows, we know how important it is to keep your home looking its absolute best. Your entryway makes a statement to anyone who passes by or comes to the door, and you want to make a great first impression every time. We proudly carry a wide variety of entry doors that will help you create the beautiful entryway you've always wanted. Continue reading below to learn more about our options, and get in touch with us to request a free quote!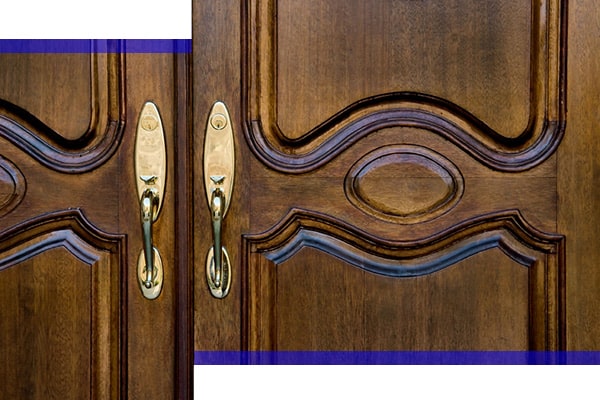 Why Choose An Entry Door From Blue Springs Siding And Windows?
Numerous Styles And Colors

Unparalleled Quality

Superior Insulation

Exceptional Security
Blue Springs Siding and Windows provides entry doors that will impress anyone who enters or passes by your home. Not only are our doors the best in the industry, but we also make sure they are installed properly and won't require additional maintenance after we've left your home.
About Pro-Via Entry Doors

Pro-Via Promises Performance
As part of our ongoing commitment to providing you with the best products the industry has to offer, we've chosen to provide our customers with Pro-Via entry doors, which are widely regarded as the best doors on the market. Pro-Via takes an immense amount of pride in all of the products they manufacture, and their entry doors are no exception. In addition to providing your home with unparalleled beauty and functionality, we can guarantee that the door you choose will last for decades to come.
Pro-Via fiberglass doors give you the look and feel of wood with patented AccuGrain™ technology, but outperform wood in virtually every aspect. While wood can warp, crack, split, and rot, fiberglass doors from Pro-Via stand strong in the face of Kansas City's harsh and dynamic weather. Pro-Via's entry doors don't require the extensive maintenance of real wood doors, which means that your purchase will save you both time and money in the long run.
Pro-Via fiberglass doors have architectural features like solid wood square edges and architecturally correct stiles, rails, and panels to give you best in beauty and durability. This entry door brand also saves energy by providing your home with a tight seal that traps energy in and keeps the outside environment out.
---

---
Quality Entry Door Installation
At Blue Springs Siding and Windows, we take pride in offering fast and affordable door installations. You can feel confident that you will be receiving more than just a high-quality new door, but also a great service experience. We'll walk you through our showroom and help you find the right option for your home, always keeping your needs and your budget in mind.
While some companies end their services when the job is complete, we proudly cover each of our entry doors with a lifetime guarantee! From the components of your new door to the installation itself, we'll be there to make things right should you ever encounter a problem with your door.
For a free entry door installation consultation with Blue Springs Siding and Windows, please call our showroom or get in touch with us online by filling out our contact form.
We can't wait to help you find the perfect entry door for your home!
Siding is one of the most important and underrated aspects of your home. Not only does it protect your home from the elements, but also accent design, and can even have a big impact on those monthly energy bills. Is your siding trying to tell you something? Here are 5…
Read More
Sign Up For Our Newsletter!