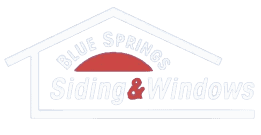 The Best Products & Installation... Guaranteed!
About Blue Springs Siding & Windows
Blue Springs Siding and Windows has been providing quality remodeling services to the Kansas City metropolitan area for more than 20 years. We're a company founded on hard work, consistency, efficiency and experience. That being said, as homeowners ourselves, we know any home improvement project is a big investment. At Blue Springs Siding and Windows, we pride ourselves on supplying and installing only the highest quality materials andproducts, ensuring you get the highest return on investment possible. Our versatility and extensive customer history allow us to guarantee everything from window replacements, to residential siding, to door installations. Our company was initially founded with the goal of providing customers the best possible experience when improving their home, and that's why we place such an emphasis on quality, efficiency, and a customer-first mentality.
We understand how much pride and work goes into maintaining and improving your home. That is why we strive to offer the best window, door, roofing, gutter and siding replacement products in the Kansas City Area. We work hard to combine unbeatable prices with experienced, efficient installation teams. Because we, like you, pride ourselves on being homeowners.
Reach out today to talk to one of our experts, or check out some of our testimonials to learn more.
Siding is one of the most important and underrated aspects of your home. Not only does it protect your home from the elements, but also accent design, and can even have a big impact on those monthly energy bills. Is your siding trying to tell you something? Here are 5…
Read More
Sign Up For Our Newsletter!