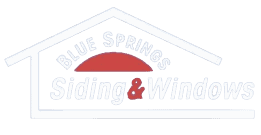 The Best Products & Installation... Guaranteed!
Kansas City Roof Replacement & Gutter Guard Installation
At Blue Springs Siding and Windows, we do more than just siding, window installations, doors, and sunrooms. We also offer additional services including gutter guards and roof installations. If you need a new roof or gutter protection installed on your Kansas City home, you can trust our roofing and gutter experts to do the job right. All the work we do comes with a best-in-class lifetime warranty on parts and labor. That's right: If you hire us to install your roof or install a gutter protection system, you're covered for life! Read on for more information about the other services we offer.
Blue Springs Siding and Windows has been a leader in residential roofing and roofing replacement in the Kansas City area for over 15 years. We're able to blend cutting edge roofing technology with unparalleled service, and our seasoned team of roofing experts stays up-to-date on the latest trends and technology developments impacting the roofing industry today. With us, you can rest assured that you're getting the best-of-the-best in roofing products and service.
If you're tired of having to clean your gutters multiple times a year, we have just the product for you. Our leafless Gutter Defender system is a superior system that keeps all the unwanted debris out of your gutters while allowing rainwater to flow freely. Gutter Defender's patented nose-forward design extends past the lip of your gutter, eliminating vertical openings so no leaves, pine needles, or other debris make it through. It's simple: If you want leafless gutters for your home, we're the ones you should call.
Blue Springs Siding And Windows Are The Home Exterior Experts
When it comes to home exteriors in the Kansas City area, no one can match Blue Springs Siding and Windows and our Lifetime Warranty. From windows, doors, siding and sunrooms to roofs and gutter guard systems, we make improving your home as convenient and enjoyable as possible.
For a free consultation with Blue Springs Siding and Windows regarding our roofing and gutter services, please call 816-228-5225 or fill out our contact form.
Siding is one of the most important and underrated aspects of your home. Not only does it protect your home from the elements, but also accent design, and can even have a big impact on those monthly energy bills. Is your siding trying to tell you something? Here are 5…
Read More
Sign Up For Our Newsletter!