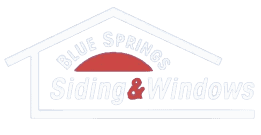 The Best Products & Installation... Guaranteed!
Financing Options for Your Replacement Siding, Windows, Roofing, and Sunroom Installation Projects
Blue Springs Siding and Windows is proud to offer a wide range of financing options for most of the products we install. We have several different no-interest and low-payment financing options with approved credit. We can finance:
Making Your Investment Worthwhile
We understand that upgrading or remodeling your home is a major investment, and that's why we do our best to make everything simple and affordable. Some of our financing plans include:
Installment loans
Revolving lines of credit
Special offers such as:
90-day payment deferment
6-12 months no interest same as cash options available through a few of our lending partners
***All contingent upon credit approval
If you're still unsure about financing options or would like more information, give us a call at 816-228-5225 or fill out our contact form to get started.
Whether you need replacement windows or new home siding, we can help you get the products you need at a price you can afford.
So you've decided you need new windows. Now what? Thanks to evolutions in construction and technology, new windows come in just about every shape, size and color. While the options are countless,  Blue Springs can help you make the right decisions for your home. Here are some aspects to consider.…
Read More
Sign Up For Our Newsletter!