Invest In The Windows Your Home Deserves!
At Blue Springs Siding and Windows, we're committed to helping you find the best replacement windows for your home. Double-hung windows are an excellent option for homes of any size, and we know that you'll love how easy they are to maintain. We carry a number of different styles and colors that can breathe new life into your home. Continue reading below to learn more about double-hung windows, and get in touch with Blue Springs Siding and Windows today for a free, no-obligation estimate for your home!
Double-Hung Windows Are Some Of The Most Popular Options We Supply!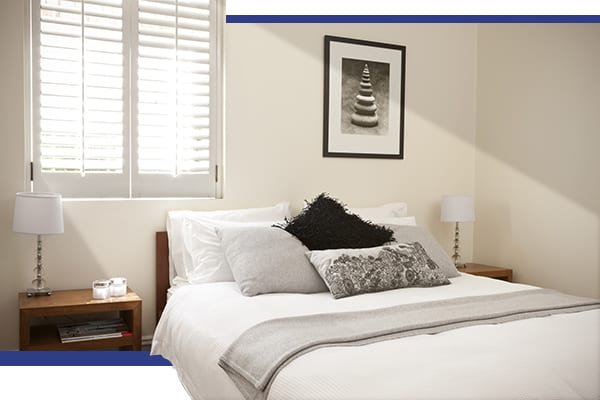 Easy To Clean

Exceptional Ventilation

Available In A Wide Variety Of Colors And Shapes

Radius Tops Available

Convenient Insallation

Lifetime Guarantee On All Products And Services

Double-hung windows are by far the most popular type of window we install in the Kansas City area. Our SoftLite double-hung windows are the best replacement windows available on today's market. We carry SoftLite windows because, after many years in the window business, we have found their quality and reliability to be superior to any other window on the market. At Blue Springs Siding and Windows, we provide our customers with only the best products in the industry, and that's exactly what you'll get when you walk through our showroom doors.
---
About Double-Hung Windows
Double-hung replacement windows are the most common replacement window found in homes today. Kansas City area homeowners love them because you can open both sashes (the top or the bottom) for ventilation, and they also tilt inward for easy cleaning. The popularity, ease of maintenance and care, and durability of double-hung windows have prompted window manufacturers to make them in nearly any size, color, and angle.
Whether you need something simple to replace what you already have, or you want to find something more extravagant and eye-catching, we'll help you find the perfect product for your needs! We offer incredibly low prices on all of our windows, and we'll always work to help you find products that fit within your budget.
---
Top Off Your Windows With Radius Tops
If you are tired of the traditional rectangular look, you can purchase your replacement windows with rounded tops — also known as radius tops. Radius windows are made both with radius panes and with rectangular panes in a frame that has a curved top to give the window a classy, rounded look. The double-hung windows themselves are designed to fit into the old frames, allowing you to save money on the installation.
Another way to create a circular top is to install a round or half-round transom above the rectangular window. The difference between the two is that while a radius top would be part of the window itself, a transom would be a separate feature divided by a bar. If you're wondering which of these two options is right for your home, then get in touch with a member of Blue Springs Siding and Windows and we'll happily help you make the right decision.
Lifetime Warranty On Double Hung Windows
When you have our window contractors install your double-hung windows, you won't have to worry about future window issues. That's because we offer an unparalleled lifetime warranty on all of our parts and labor. Whether you need a simple tuneup or a replacement component, we will take care of any problems you have for the entire life of your windows. We know it's hard to believe, but we stand behind our work with the utmost confidence. Once your windows have been installed, you'll never need another — at least until it's time to add that sunroom you've always wanted.
For a free replacement window consultation with Blue Springs Siding and Windows, please call our office or get in touch with us using the form below. It doesn't matter if you need a single window, or new windows for your entire home — when you choose Blue Springs Siding and Windows, you're choosing to work with the best window contractors Kansas City has to offer.
We look forward to providing you with windows you'll love for years to come!
Choosing the Right Replacement Siding There are several factors to think about when choosing the materials for your home's exterior. What will match your home's existing exterior design? Are there cost-effective siding options out there? Which siding option needs the least amount of maintenance? How long does siding installation take?…
Read More
Sign Up For Our Newsletter!