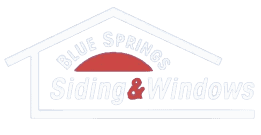 Testimonials
The Best Products & Installation… Guaranteed!
Read What Our Customers Have to Say About Their Blue Springs Siding & Windows Experience!
Quality Work
High quality windows that keep the heat outside. They were professional and did quality work.
T. Chambers
Very Professional
Jeff and his crew worked quickly, were very professional, and did good clean up.
Belinda C.
Top Notch
Very professional company. We had wood rot taking over our siding and needed something that would require less maintenance. They gave us great options that we could afford. Very polite people and an easy transaction overall. They were also able to start within a reasonable amount of time and once the project was started it didn't get put off till it was finished. We really liked that they didn't sub contract anyone and all employees were very kind. The quality of work is also top notch. We couldn't be more pleased with our product and overall experience.
Christine S.
Personable Group
Personable group – very polite – very helpful in all ways. Would recommend this group to anyone.
R. & S. Brought
WOW!
I had contacted Blue Springs Siding to get a bid for new siding and to replace the front windows. Everyone I talked to was friendly and the guy that came out to measure and bid spent his time explaining the products I was interested in seeing. I didn't feel pressured, I had two other companies ( or so called ) come out before and one was constantly trying to up sale me on things I didn't need or want to tackle in this phase of my home upgrading. They have the best quality of products that I seen. The other samples I saw looked like a cheaper quality and with your home you get what you pay for and I don't cut corners and neither did they. They did an amazing job in transforming my home from ok to WOW! Great people, great service, great products.. What else can you ask for? Thanks guys I will be in touch for the back and side windows soon!
Roy S.
Very Happy
had new windows installed by Blue Springs Siding & Windows. I was first impressed with the time my salesman took to explain the products and how they worked. Next, the installers were friendly, professional and cleaned up around my yard when their work was complete. After my windows were installed, I immediately noticed that my home was much cooler with the hot, summer temperatures outside. I am very happy with my new windows and am planning to call them again for more services!
Melissa C.
Highly Recommended
We recently had the whole outside of our house updated by Blue Springs Siding & Windows and could not be happier with our decision. They were great and easy to work with. Not too pushy. If there were any questions, needs, or concerns they were easy to get a hold of, polite and helpful. Our new roof looks great, as do our new windows and siding! It looks like a whole new house! The work was done quickly, professionally, and with great care. Their prices are great and competitive as well! I'd highly recommend doing business with them!
Jessica S.
Amazing Service!
Blue Springs Siding and Windows is so good, I was satisfied with my job. Mike (the owner) came by and noticed something I would have never noticed or cared about, and he called his guys to come make it perfect. Amazing service!
Tim S.
Best Workmanship Available
We had Siding, entry door and guttering installed on our house last year and we are extremely pleased with the results. Everyone that comes to our house remarks at how beautiful the siding and entry door looks. The materials were excellent quality as well as the installation. It was definitely worth every penny we paid. I would recommend Blue Springs Siding to anyone looking for the best quality products and workmanship available.
Connie C.
This Company Is The Best
Very easy process. I had my roof, gutters with covers (down spouts included), and two skylights replaced. All were done in a timely and professional manner. They cleaned up all the the tear off materials and disposed of it. The workmen used quality and professional tools. The products purchased are of high quality at a fair price. I had 7 estimates done and for the quality of work and product this company is the best.
Carmelo M.
Thoughtful And Considerate
This is one of the best companies I have ever done business with. They kept their appointment on time, offered a reasonable price for their product and arrived on time for their appointment. Their installers were thoughtful and considerate, as well as proficient and professional. I would definitely use them again and recommend them to friends and family.
Mary Lou B.
Wonderful Job
I am so pleased with my new windows and the installation team. They did a wonderful job. Thank you!
D. Greenlee
Competitive Bid
Complete new siding and gutters on my home. It went very well – competitive bid, good installation & timely installation.
Harley M.
Early Delivery
We got our windows about two weeks before we were expecting them.
G. McCoy
Overall Great Experience
I had all of the windows in my house replaced in the summer of 2016. The sales associate who quoted the job for us worked with us to find a way for the job to be in budget by suggesting options that worked for us. The install team was efficient and way less disruptive than you would think. I had a baby and a toddler in the house needing naps, etc and the work really didn't disrupt our day. The crew cleaned up after themselves including all demo debris inside and outside and cleaning the windows after installation. Overall a great experience, I would definitely recommend them.
Amanda K.
Request Free Estimate
Sign Up For Our Newsletter!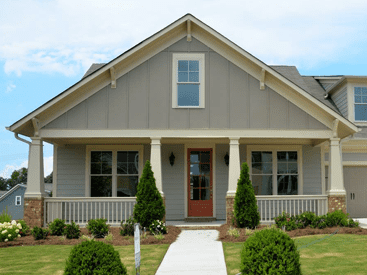 Siding
No matter which kind of home siding you choose, it's covered for life! How can we make a promise like that? Simple – we only install high-quality products that will live up to their promises and our high standards.
MORE ABOUT SIDING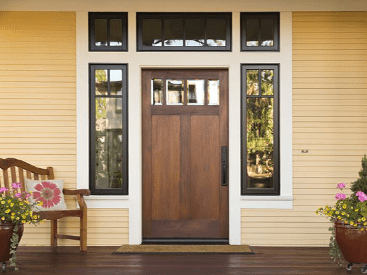 Doors
Getting a door replacement has never been easier. From the showroom to your updated home, we handle all the steps in between. We can help you decide which door styles, colors, and materials are right for you and your home.
MORE ABOUT DOORS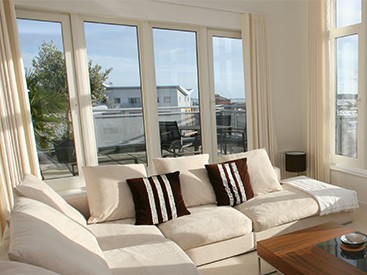 Windows
Offering a lifetime warranty on parts and labor, we know the products we use are the best in their class, and we know our window contractors will install them properly so they last for years. Our emphasis is, and always will be, on quality.
Top Brands We Carry