Protect Your Home and Lower Your Energy Bills!
Keep Your Entry Door In Pristine Condition!
Storm doors are one of the best ways to protect your entry door from damage while also increasing your home's security. Blue Springs Siding and Windows proudly offers a number of different storm doors that can be customized to match your preferences. Continue reading below to learn more about our products, and come by our showroom or get in touch with us through our website to request an estimate for your home!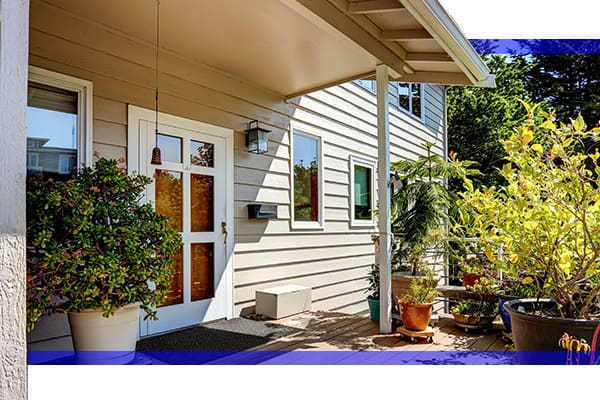 Storm Doors Can Benefit Your Home In A Variety Of Ways!
Entry Door Protection

Improved Home Security

Increased Thermal Retention

Insect And Pest Protection

Enhanced Curb Appeal
Storm doors offer the perfect finishing touch for your window or door replacement project. At Blue Springs Siding and Windows, we carry the best storm door manufacturers in the industry, and each of our doors is designed to be both weather-resistant and energy-efficient. We install storm doors throughout the entire Kansas City metro area, so please reach out to us or come by our showroom if you're interested in learning more about our options!
Storm Doors Protect Your Entry Door
Besides adding to the aesthetic appeal of your home, storm doors offer numerous other advantages. To start, the large glass panel protects your entry door from the elements, without detracting from its beauty. Many doors will begin to fade after years of exposure, but a storm door can keep your door looking like it did when it was first installed.
Would you like to fill your home will natural sunlight during the day? Storm doors allow you to open up your entry door and let the light in without compromising your home's security. Storm doors also increase your home's efficiency and can lower your utility bills, as you'll be much less reliant on artificial light during the day.
Find A Storm Door To Suit Your Home's Needs
Our storm doors are available with multiple colors, hardware, insect screens, glass, and grille options to meet your personal preferences. Designed to accommodate the demands of everyday use, these doors open smoothly and reliably. For years of enjoyment and no headaches, Blue Springs Siding and Windows has you and your Kansas City home covered.
The Best Storm Door Installations In Kansas City
As we noted above, a storm door will provide your home with numerous benefits, but it's important to ensure that you choose the right team to perform the installation. You don't want to spend an entire day performing the installation yourself, and you also don't want to take chances with an inexperienced team.
At Blue Springs Siding and Windows, our attention to detail and tight quality-control standards will ensure that your storm door will be installed correctly the first time. We know that making an investment in your home of any kind is a large decision, and that's why we hire technicians who will treat your home like it's their own. With an impeccable record with the Better Business Bureau, we guarantee that you will receive exceptional service whenever you choose Blue Springs Siding and Windows.
You're Covered By A Lifetime Warranty
Every company will tell you that they have the best products in the industry, but few will back up their claims like we do. At Blue Springs Siding and Windows, we provide our customers with a lifetime warranty on all of the products and services they purchase. From the products you choose in our showroom to the installation itself, we'll take care of any issues you have for the life of your products!
Are you ready to learn more about our storm doors? Get in touch with Blue Springs Siding and Windows through the form below, or come by our showroom to view our complete selection of storm doors.
We can't wait to help you improve your home!
Looking to increase the value of your home? Perhaps ready to take on that next DIY project? When it comes to deciding which home improvement project to take on, there are a few different factors to consider. So to help, here's our list of the home improvement projects with the…
Read More
Sign Up For Our Newsletter!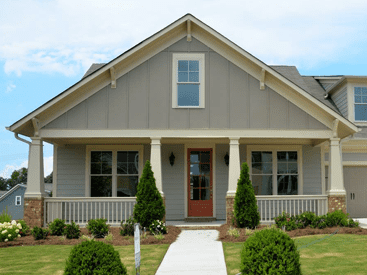 No matter which kind of home siding you choose, it's covered for life! How can we make a promise like that? Simple – we only install high-quality products that will live up to their promises and our high standards.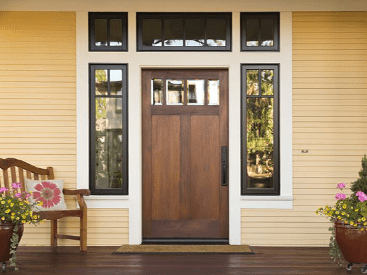 Getting a door replacement has never been easier. From the showroom to your updated home, we handle all the steps in between. We can help you decide which door styles, colors, and materials are right for you and your home.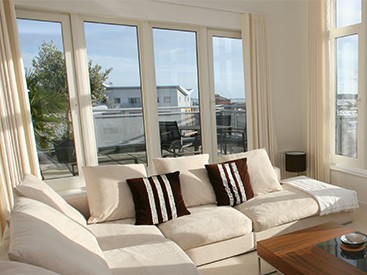 Offering a lifetime warranty on parts and labor, we know the products we use are the best in their class, and we know our window contractors will install them properly so they last for years. Our emphasis is, and always will be, on quality.