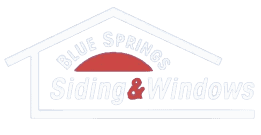 The Best Products & Installation… Guaranteed!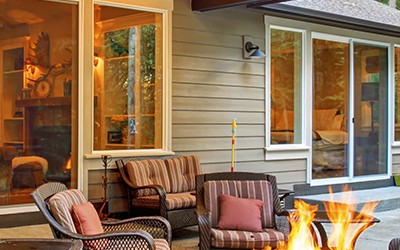 Windows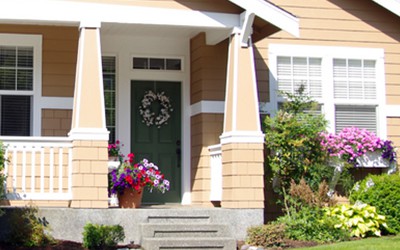 Siding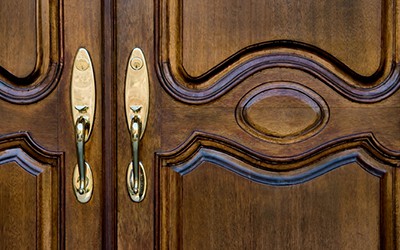 Doors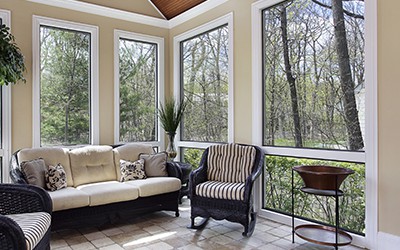 Sunrooms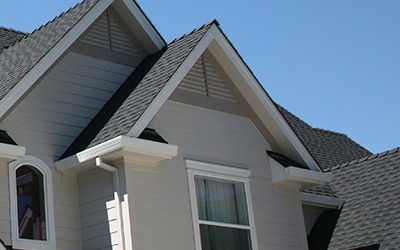 Roofing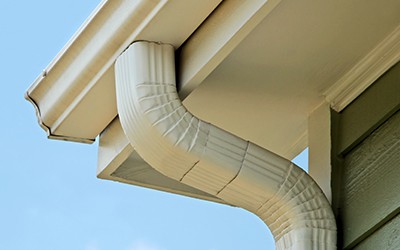 Gutters
Lenexa Services
At Blue Springs Siding and Windows, we know that it takes a significant investment to improve your home. From the products you choose to the contractors that perform the installation, there are many details that have to be considered before you commit to anything. As a Top Rated Local® window and siding company in Lenexa, our mission is to make improving your home as easy and affordable as possible. How do we do it? Our commitment to your success begins with quality.
It doesn't matter if you come to us for a single door installation or you need our siding contractors to replace every inch of your home's siding — you'll only receive the best of the best when you work with Blue Springs Siding and Windows. We're accredited by the Better Business Bureau, and we couldn't be more proud to boast an A+ rating. We've received numerous accolades from HomeAdvisor, and you'll find that our customer reviews are nothing but exceptional. Read on to learn more about the products and services we offer in Lenexa, and get in touch with a member of Blue Springs Siding and Windows today to request a free estimate!
Choosing New Windows Has Never Been Easier!
If you're looking for window installations in Lenexa, then you've come to the right place. At Blue Springs Siding and Windows, we've made it easier than ever to outfit your home with beautiful replacement windows that increase your energy efficiency and boost your home's curb appeal. We have a variety of window installation options from which to choose.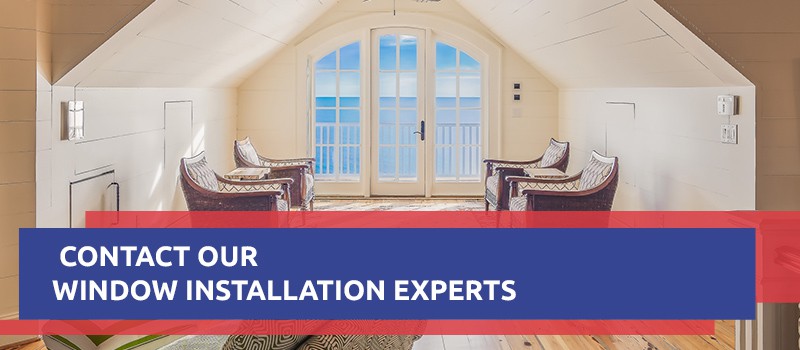 Find A Great New Door For Your Home
Lenexa homeowners are investing in door installations for a variety of reasons. Whether you're hoping to increase your home's security or you're hoping to improve your home's curb appeal before listing it on the market, a door installation is the perfect way to improve your home's beauty. Continue reading below to learn more about our door options, and don't hesitate to get in touch with us for a free estimate!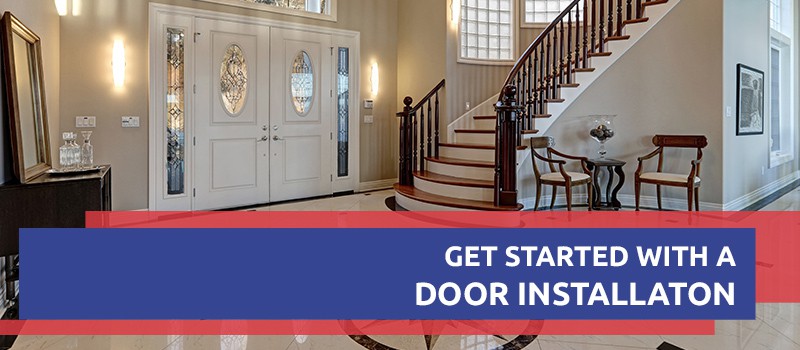 Outfit Your Lenexa Home With New Siding
While you're probably used to admiring certain features of your home like your entry door or your landscape, it's important to remember that your home's siding can significantly add, or detract, from your home's curb appeal. At Blue Springs Siding and Windows, we're incredibly selective about the siding contractors we employ and the products we carry. You can learn more about our siding options below, or you can contact one of our siding contractors through our website for a free estimate!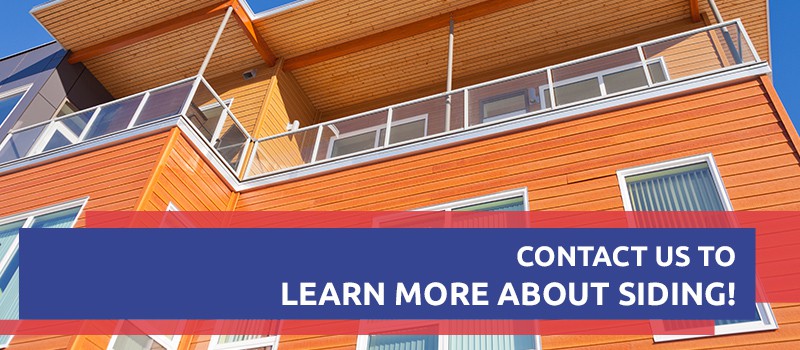 Bask In The Sun With A Sunroom Installation
A new sunroom is an excellent investment, but many homeowners aren't sure where to begin when it comes to sunroom installations. Blue Springs Siding and Windows is proud to be the go-to provider of sunroom installations in Lenexa, and we can help you with everything from the initial design plans to the installation itself.
We take pride in the products we've chosen to carry, and being a recognized supplier of composite sunrooms from Crown Windows & Sunrooms is another aspect of our ongoing commitment to quality. Crown Windows & Sunrooms produces innovative and cutting-edge sunrooms composed of vinyl and wood, and they're the only sunrooms you'll find on the market that are manufactured here in the United States!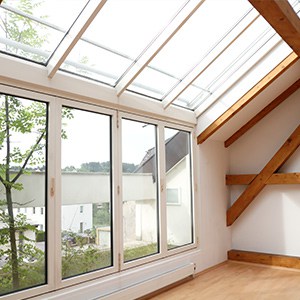 There are two primary reasons why our customers love our composite sunrooms:
Flexibility: Unlike other sunrooms in Lenexa, composite sunrooms from Crown Windows & Sunrooms can be completely customized and painted to your specifications. Many homeowners worry that their new sunroom won't match their home's exterior, but this feature completely alleviates this worry.
Unique Construction: If you're investing in a sunroom installation, then you want to ensure that you're maximizing the return on your investment. You purchased a sunroom because you want the ability to enjoy a bright and vibrant room, and the unique construction of composite sunrooms maximizes the amount of sunlight that enters the room. Our composite sunrooms allow for glass panels that extend from the floor to the ceiling, delivering an exceptional and unfiltered view of the areas surrounding your home.
The benefits of a sunroom don't stop there. Sunrooms are considered to a be an additional room, meaning that a sunroom installation adds square footage and increases your home's resale value. You'll also find that the rooms adjacent to your sunroom receive plenty of natural sunlight during the day, reducing the need to illuminate your home with electricity. In fact, our sunrooms meet and exceed the efficiency standards put forth by each of the following agencies:
National Sunroom Association (NSA)
National Fenestration Rating Council (NFRC)
American Architectural Manufacturers Association (AAMA)
Energy Star
We've performed hundreds of sunroom installations in Lenexa, and we would love to help you create the perfect sunny space in your home. We offer lifetime warranties on all of our products and services, and our sunrooms are no exception. You can request more information about our sunrooms online, or you can stop by our showroom in Blue Springs to see our products for yourself!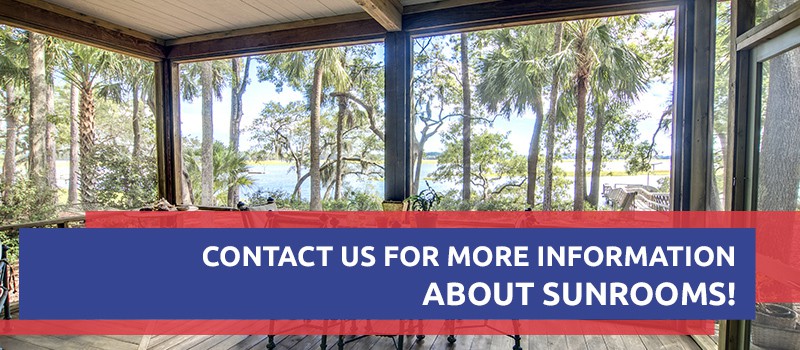 Increase Your Home's Curb Appeal With A Roof Replacement
Just like your siding, your roof goes largely unnoticed until it's in poor condition. Your home's roof provides you with insulation, safety, and adds to your home's curb appeal, making it an incredibly important to monitor and maintain your roof as it ages. Unlike cars, electronics, and other possessions you may own, roofs will often reach the end of their life cycles without any obvious defects or serious failures. You don't want to wait until your roof has sprung a leak or begun to curve inward to invest in a new roof, so watch your roof closely for the following indications that it may be time to purchase a replacement:
Your shingles are beginning to curl at the edges
The granules from your shingles are missing
Your roof is more than 20 years old
Your roof is looking patchy and worn
If your roof is suffering from any conditions, then your home could benefit from a roof replacement. Blue Springs Siding and Windows has been performing roof replacements in Lenexa and the surrounding areas for more than 15 years. We'll make sure that every step of the roof installation process is performed correctly, and like everything we do, your new roof will be backed by our lifetime guarantee. Give our local roofers a call to get started!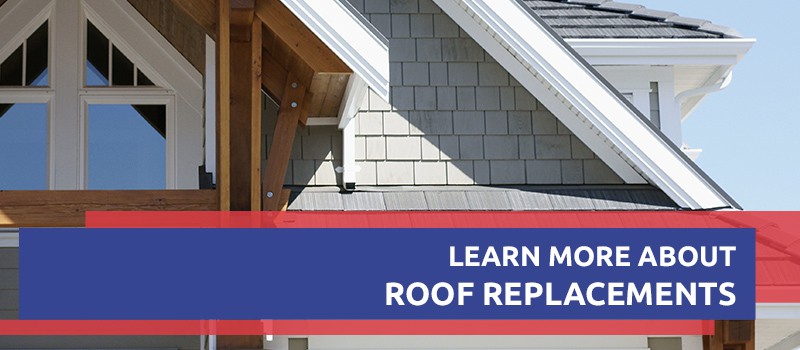 Learn About Our Revolutionary Gutter Guards
If you're like most Americans, then gutter maintenance is probably always the last item on your to-do list. Nobody likes to spend their day off cleaning leaves and other debris out of their gutters, but your home could be at risk of water damage without proper gutter maintenance. As we explain in one of our blog posts, your gutters affect the health of your roof, foundation, and landscape. The last thing you want is to discover that mold, water, or insects have damaged your home or property, so let us help you with our cutting-edge gutter guards!
Many of the gutter guards you'll find on today's market allow small leaves, pine needles, and other debris to trickle into your gutters, but our Gutter Defender product uses a patented nose-forward design to funnel water into your gutters while directing everything else to the ground. Even during intense storms, you'll find that Gutter Defender efficiently channels water into your gutters and away from your home. We know that you'll enjoy the peace of mind that comes from high-quality gutter guards, but with less maintenance, you'll also enjoy having more time to spend with your friends and family!

Blue Springs Siding and Windows is your go-to resource for all of your home improvement needs. Whether you need a single window installation or door installations throughout your entire home, our team is here to help you create the sanctuary you deserve. Unlike other siding and window companies in Lenexa, our commitment to quality doesn't end when we've completed the job.
Blue Springs Siding and Windows proudly provides every customer with a lifetime warranty on all parts and services, giving you the confidence and the peace of mind you need to invest in your home. From the materials we supply to the staff we employ, we strive to provide our customers with the best of the best. Don't take our word for it, though — read our customer reviews for yourself!
Are you ready to take the next step toward the home of your dreams? Contact Blue Springs Siding and Windows today for a free estimate!
Sign Up For Our Newsletter!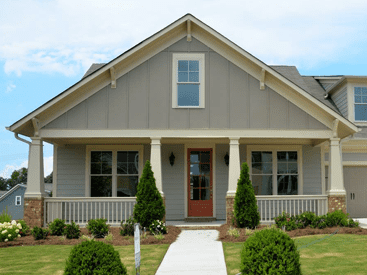 Siding
No matter which kind of home siding you choose, it's covered for life! How can we make a promise like that? Simple – we only install high-quality products that will live up to their promises and our high standards.
MORE ABOUT SIDING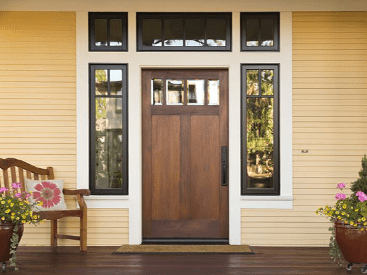 Doors
Getting a door replacement has never been easier. From the showroom to your updated home, we handle all the steps in between. We can help you decide which door styles, colors, and materials are right for you and your home.
MORE ABOUT DOORS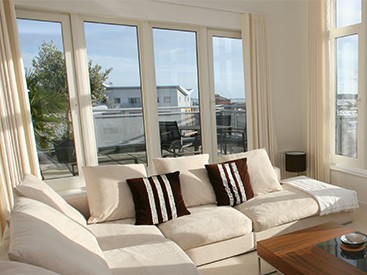 Windows
Offering a lifetime warranty on parts and labor, we know the products we use are the best in their class, and we know our window contractors will install them properly so they last for years. Our emphasis is, and always will be, on quality.
Top Brands We Carry