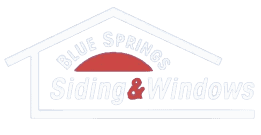 The Best Products & Installation… Guaranteed!
Contact Us Today For A Free Estimate!
Blue Springs Exterior Remodeling Services
Located only a short drive east of Kansas City, Blue Springs is one of the most beautiful areas in the Kansas City metropolitan area. We couldn't be more proud to call Blue Springs our home, and we know that the residents of Blue Springs are happy to have easy access to our showroom. You'll find our showroom located at 2201 NW Jefferson Street and stocked with everything you need to create the home of your dreams. Whether you're outfitting your bedroom with a great new picture window or you're replacing the doors throughout your home, you're sure to find a style that suits your preferences and doesn't exceed your budget. Read on to learn more about the different home improvement products we offer, and don't hesitate to contact us for a free estimate!
Door Installations
When you think about home renovations, kitchen and bathroom remodels are probably the projects that first come to mind. However, have you considered that door installations throughout your home could significantly add to your home's beauty at a fraction of the cost? Whether you and your guests are coming and going, your entry door and the doors throughout your home are sure to be noticed. Make sure the impression they give your guests is one you approve of by investing in a new door for your Blue Springs home!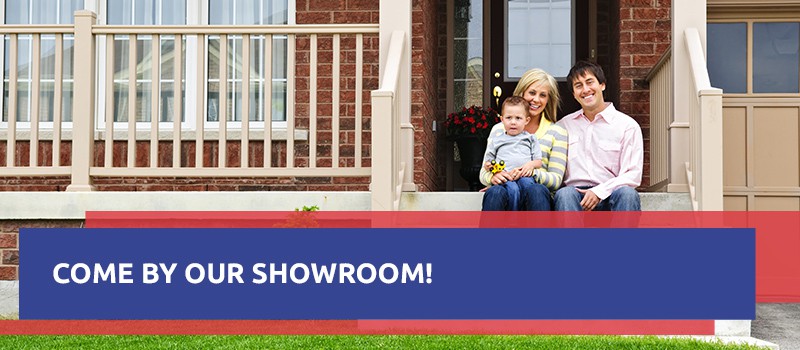 Siding
Just like your entry door and windows, your home's siding makes a statement to your friends, neighbors, and anyone who happens to walk by. Cracked, peeling, and unsightly siding can make your home appear run-down and poorly cared for, even if the interior is stunning. While new home siding is certainly beautiful, it does so much more than simply add to your home's curb appeal. Siding protects your home's interior from the harsh Blue Springs weather, and it prevents pesky insects from making their home inside of yours. As the go-to window and siding company in Blue Springs, we know how important it is to have quality siding. We've made it easy and affordable to outfit your home with a siding option that meets your needs and adds to your home's beauty. Read on to learn more about our siding options!
You can view our siding colors online, or you can come to our showroom to see them for yourself. We look forward to helping you find the perfect siding option for your home!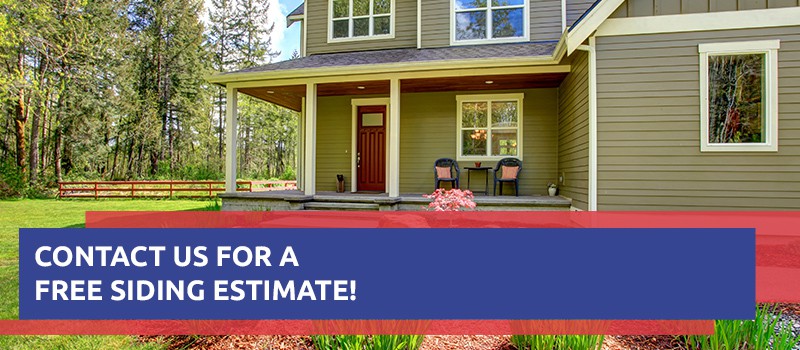 Sunrooms
Whether you're looking for a new and innovative entertainment space for your home or you're hoping to enjoy more natural sunlight from the comfort of your own home, a sunroom installation is exactly what you need. At Blue Springs Siding and Windows, we proudly provide sunroom installations in Blue Springs using materials sourced from the United States. More specifically, we've chosen to work with Crown Windows & Sunrooms for their innovative and unparalleled composite sunrooms. Crown Windows & Sunrooms' vinyl and wood composite sunrooms provide our customers with two primary benefits:
Full glass panels: Unlike other sunroom contractors in Blue Springs and the surrounding areas, our sunrooms come equipped with glass panels that extend from the floor to the ceiling. You'll love the amount of natural light that fills your new space and your home when you choose us for your next sunroom installation.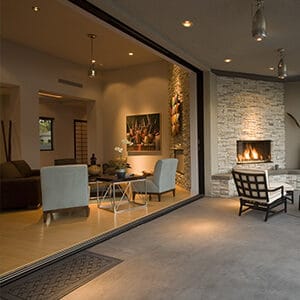 Versatility: If you're thinking about adding a sunroom to your home, then you're probably wondering how well your new space will match your home's exterior. You don't want to purchase a new sunroom and find that it clashes with your home's aesthetic qualities, but with Blue Springs Siding and Windows, you can put that worry to rest. Our composite sunrooms are made with materials that can be fully customized, meaning that we can construct a sunroom that perfectly matches the rest of your home.
In addition to expanding your home's square footage, a new sunroom can help you lower your utility bills. You'll find that adding a sunroom to your home helps to fill your home with natural light throughout the day, reducing the need to use electricity. Moreover, the heat produced by the sun can help you keep your home warm in the winter, significantly reducing the bottom line on your monthly heating bills. Moreover, our sunrooms exceed the efficiency standards outlined by the following agencies:
Energy Star
The National Fenestration Rating Council (NRFC)
National Sunroom Association (NSA)
American Architectural Manufacturers Association (AAMA)
Are you ready to get started? Contact us today for a sunroom installation in Blue Springs!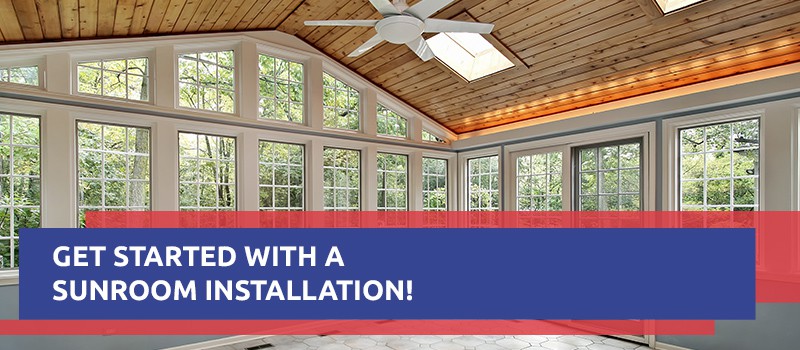 Window Installations
Much like your home's siding and entryway, your windows are a feature that will be noticed by friends, family, guests, and passersby. You want the impression your windows make to be a good one, and Blue Springs Siding and Windows is here to help you create the eye-catching and energy-efficient home you've always wanted. Read on to learn more about our replacement windows, and don't hesitate to contact us for a window installation in Blue Springs!

Gutter Guards And Roofing Services
If you're like most Blue Springs residents, then the last place you want to spend a free afternoon is on top of a ladder cleaning out your gutters. While nobody likes cleaning their gutters, it's an important aspect of home maintenance that every homeowner should be concerned about. As we noted in a recent blog post, the ways in which your gutters affect your roof are numerous. Your gutters' primary purpose is to protect your home, your foundation, and your landscape from water damage, but clogged gutters will render them ineffective and can lead to a variety of problems. Rather than spending your free time on top of a ladder, why not invest in high-quality gutter guards that can do the work for you?
At Blue Springs Siding and Windows, we've made gutter maintenance as easy as possible with our innovative and patented Gutter Defender system. What makes Gutter Defender different from other gutter guards? Unlike other gutter maintenance systems, Gutter Defender works by harnessing the power of surface tension to channel water into your gutters while directing pine needles, leaves, and other debris safely off of your roof.
While we're on the topic of roofs, has it been several years since you had your roof inspected? If so, then it may be time to speak with a professional roof contactor about the state of your roof. Your shingles may be wearing down, and weak spots in your underlayment may put your home at risk of being damaged by water, hail, and snow.
At Blue Springs Siding and Windows, we don't settle for anything less than the best when it comes to our roof replacements. We hire expert roof contractors who stay up-to-date on the latest installation techniques, roofing materials, and regulations to ensure that you get the best replacement roof possible. The process starts with a free estimate from our local roofers. We'll let you know how your current roof is looking, and we'll recommend a complete roof replacement only if we truly believe it will benefit your home. Our roofers will then schedule a roof replacement at your convenience, and we'll work to ensure that it disrupts your life as little as possible.
Our service and commitment to quality doesn't stop after we've installed your new roof. Just like our window installations and door replacements, our roof installations come with a lifetime warranty. Whether you're looking to sell your home in the next few months or you plan on living in your home for the foreseeable future, our local roofers will always be there to answer your questions and address your needs.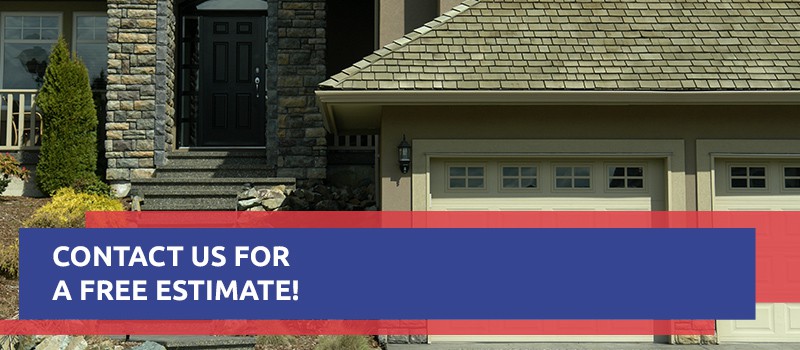 Financing And Lifetime Warranties
Blue Springs Siding and Windows is here for all of your home renovation needs. Whether you need a replacement window for a single room in your home or you're looking to completely remodel your home, we have the tools and experience required to bring your vision to life. Our commitment to quality begins with the products we stock in our showroom, and it doesn't end when we've completed the job. Each of our products and services comes with a lifetime warranty, providing you with the confidence you need to invest in your home.
We understand that remodeling your home is rarely inexpensive, and we proudly offer a number of affordable financing options that can help you purchase the upgrades you need. We offer financing on the following services:
Siding Installations
Roof Replacements
Sunroom Installations
Replacement Windows
Are you interested in learning more about our financing options? Contact us at 816-542-3949 to learn more! We look forward to speaking with you soon.
Sign Up For Our Newsletter!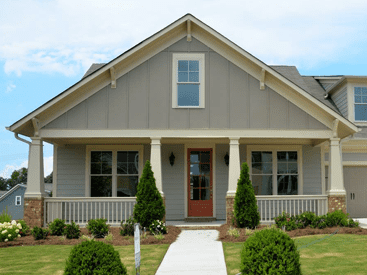 Siding
No matter which kind of home siding you choose, it's covered for life! How can we make a promise like that? Simple – we only install high-quality products that will live up to their promises and our high standards.
MORE ABOUT SIDING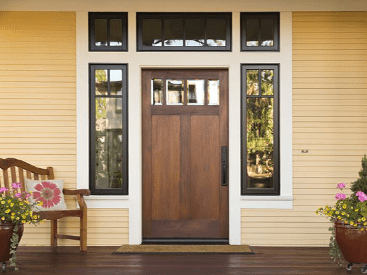 Doors
Getting a door replacement has never been easier. From the showroom to your updated home, we handle all the steps in between. We can help you decide which door styles, colors, and materials are right for you and your home.
MORE ABOUT DOORS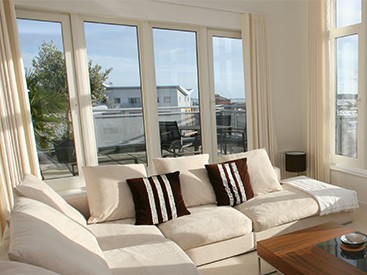 Windows
Offering a lifetime warranty on parts and labor, we know the products we use are the best in their class, and we know our window contractors will install them properly so they last for years. Our emphasis is, and always will be, on quality.
Top Brands We Carry