Increase Your Home's Curb Appeal and Lower Your Energy Bills
The Best Vinyl Siding In Kansas City
Vinyl siding is the most popular home siding option on the market, and it's easy to understand why. In addition to its exceptionally low price point and impressive durability, it's easy to install and virtually effortless to maintain. Blue Springs Siding and Windows is your one-stop shop for vinyl siding, and we would love to help you find the right option for your home. Read on to learn more about vinyl siding, and get in touch with us today for a free, no-obligation estimate for your home!
Vinyl Siding Is An Excellent Choice For Your Home!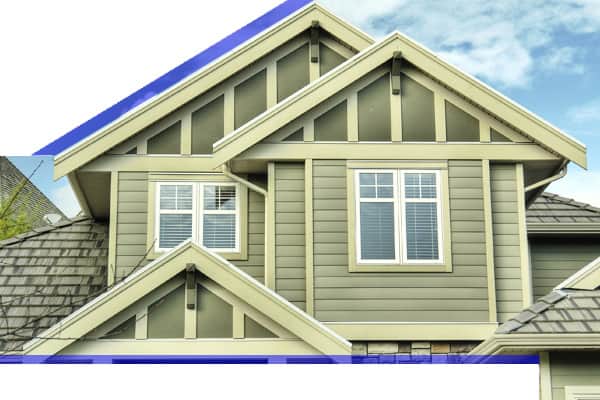 Sustainably Manufactured

Highly Customizable

Moisture-, Pest-, And Heat-Resistant

Extremely Durable

Reduces Noise Pollution
Blue Springs Siding and Windows has been providing Kansas City homeowners with vinyl siding installations for more than 15 years. We have acquired high ratings from hundreds of homeowners through the Better Business Bureau, and we stand behind our employees and our products. We strive to provide excellent service with high-quality products for older and newer homes alike. When you call us, you'll receive:
A complete overview of your options
A free estimate from an experienced vinyl siding installation consultant
Financing options for every budget with approved credit
---
Why Choose Vinyl Siding?
There's a reason that vinyl siding is the number-one siding material on the market. The Kansas City weather can be harsh, and nothing beats vinyl siding, accessories, and trim in terms of endurance. Unlike many other home siding materials, vinyl is impervious to rain, cold, salt, and snow. Moreover, vinyl siding won't rot, peel, dent, or show scratches, nor will it ever need to be painted or touched up. Your home will only need a simple soap-and-water rinse once a year — that's all that is required to remove dirt and maintain the look of freshly painted wood!
The benefits of vinyl siding don't stop there, however. Vinyl siding is an excellent long-term investment, and many homeowners are able to recover the bulk of their expenses after selling their home. If you're going to be putting your home on the market in the near future, then we strongly recommend speaking with our experts about how a vinyl siding installation could help you increase your home's value.
Prodigy By Alside Offers Superior Insulation

Are you looking for a home siding option that is extremely efficient? Vinyl siding fits the bill! Prodigy vinyl siding by Alside is one of the most energy-efficient options available, allowing you to reap the benefits of superior thermal performance. Prodigy's energy-efficient design features the thickest EPS foam insulation on the market — up to 1.5" thickness — for exceptional thermal retention.
Designed to capture the look of traditional plank siding, Alside vinyl siding looks great, but you'll love the performance even more. It's so thick that you will not only save money on energy bills, but some homeowners even notice a reduction in outside noises like wind and rain. You'll love the way your home looks and feels with Alside vinyl siding!

Our Excellent Siding Installations Provide Years Of Superior Performance
Beauty, durability, and value are all cornerstones of the vinyl siding products we recommend. Starting with great products is just the first step — as with any product, attention to detail and expert craftsmanship are a must in order to achieve an exceptional finished installation. Whether you need siding, soffit, trim, or wrap, we can help you make the best choice for your home.
When we say that we provide quality service from start to finish, we mean it. Unlike many of the siding suppliers in the area, our customer service doesn't stop when the installation is complete. In fact, we offer an unparalleled lifetime warranty on all of our products and services! We don't expect that you'll have any issues after the installation is complete, but if you do, we'll be there to fix the problem as soon as possible.
For a free vinyl siding installation consultation with Blue Springs Siding and Windows, please view our service areas, come by our showroom, or fill out our contact form.
We look forward to working with you!
Looking to increase the value of your home? Perhaps ready to take on that next DIY project? When it comes to deciding which home improvement project to take on, there are a few different factors to consider. So to help, here's our list of the home improvement projects with the…
Read More
Sign Up For Our Newsletter!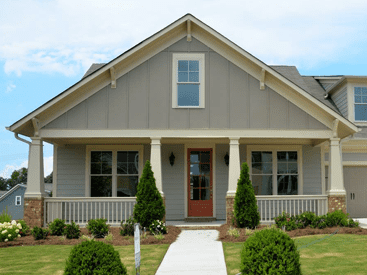 No matter which kind of home siding you choose, it's covered for life! How can we make a promise like that? Simple – we only install high-quality products that will live up to their promises and our high standards.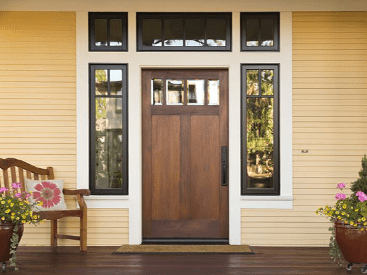 Getting a door replacement has never been easier. From the showroom to your updated home, we handle all the steps in between. We can help you decide which door styles, colors, and materials are right for you and your home.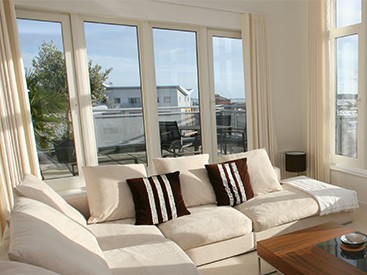 Offering a lifetime warranty on parts and labor, we know the products we use are the best in their class, and we know our window contractors will install them properly so they last for years. Our emphasis is, and always will be, on quality.