Updating your home's exterior is about more than functionality. It's also important to consider your budget, home security, weather protection, and the latest home design trends to add the most value to your home.
As home design trends change over time, it's helpful to keep the latest trends in mind when creating your dream home to give it lasting relevance. Implementing these design trends will give your home a classic look that remains stylish far into the future.
At Blue Springs Siding & Windows, we offer premium exterior installations that boast flawless features, including maximized durability, viability, and splendor. Contact our personable customer service team today to learn more about our trendy window, siding, or door options for your Kansas City home. 
1. Large, Prominent Entry Doors
Large, prominent entry doors are an emerging 2022 home design trend in household design that establishes the front door as a key focal point of your exterior. It's also a great way to modernize your home. Large entry doors present an elegant and upscale grand entrance for every visitor and make coming in and out more accessible.
Upgrading and featuring a captivating exterior door is an excellent way to provide your house with lasting value. As previously mentioned, a wide doorway allows for easy transportation of people and furniture. Universal accessibility has become a widespread societal concern as of late – low thresholds, wide hallways, and shallow ramps, for example, allow for universal mobility.
If keeping up with the latest home design trends isn't persuasive enough, consider these other five reasons to invest in a new front door for your Kansas City home.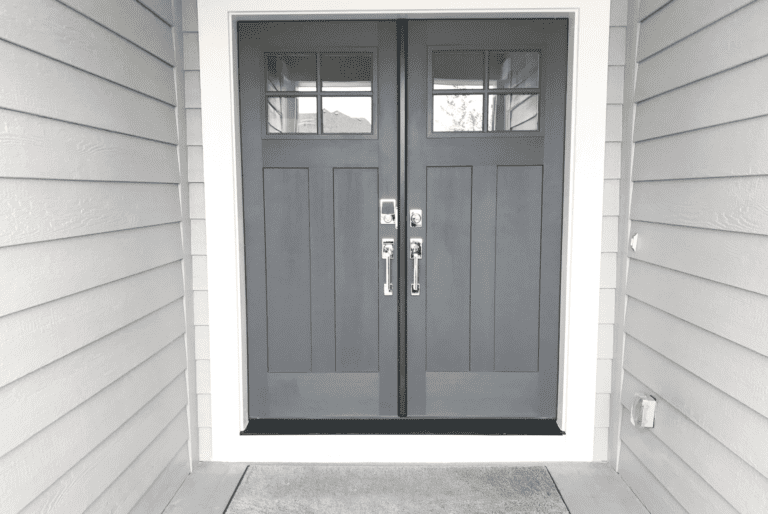 Oversized yet functional doors are just one way to make a home more dynamic. With the emergence of remote work and aging-in-place care, families find innovative ways to utilize their living spaces. Once reserved for dining or other specific activities, formal areas become more ergonomic to facilitate various uses.
Today, guest bedrooms double as offices, living rooms transform into playrooms after school, and hosted entertainment moves outdoors. Extending the roof to create a covered patio or installing outdoor kitchen appliances can establish the ideal venue for guests while still allowing them to enjoy the fresh air.
The growing desire for multi-functional rooms has effectively bridged the gap between indoor and outdoor spaces. Decks, porches, terraces, and sunrooms have gained popularity as the interior and exterior become an extension of one another instead of separate environments. Homeowners can significantly expand their hospitality potential by decreasing wall space, increasing entryway size, and implementing common design themes across thresholds. To inquire about adding a deck or sunroom to your property, contact Blue Springs Siding & Windows for an estimate.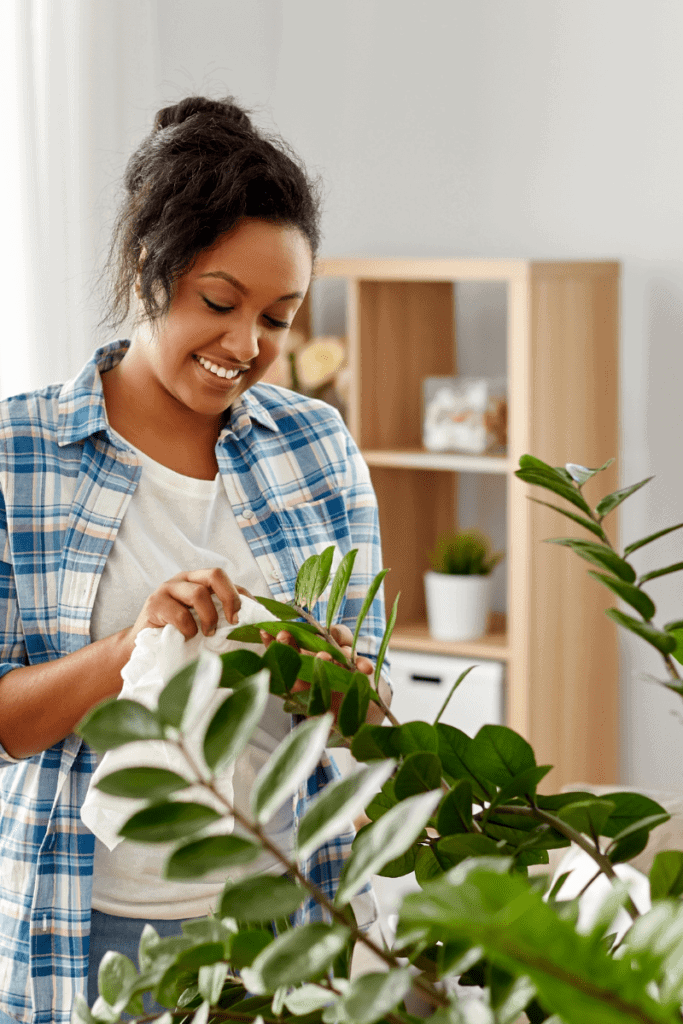 3. Luxuriant Outdoor Living Areas
As more people began to spend time inside due to the global pandemic, they started to bring nature indoors with biophilic components such as live houseplants and exaggerated greenery. With more time spent at home, homeowners began to consider the appearance and feel of their exterior spaces.
For example, furniture and design trends once designated for interior rooms (comfortable seating, accent pillows, rugs, ornamental tiles, wall decorations) are now equally popular for conceptualizing outdoor spaces. As we blur the line between indoor and outdoor rooms, colors, textures, and patterns that appear inside the home perpetuate seamlessly into its outdoor design as well. 
Often overlooked, efficient lighting is an element of outdoor design essential to creating an enjoyable living space. In the past, homeowners only used outdoor lights for practicality and security purposes. However, today, homeowners quickly realized the aesthetic potential of outdoor lighting. For example, this versatile feature can highlight unique elements of your home's exterior, such as dramatic accents or landscaping designs. Plus, many modern houses have integrated innovative technology to automate illumination capabilities for safety and convenience.
At Blue Springs Siding & Windows, we can help you develop the ultimate outdoor oasis for your family and house guests. Our Kansas City remodeling specialists are available to answer all questions regarding your exterior home improvement project, so schedule your consultation with us today.
4. Natural Colored Siding
Frequently referred to as "earth tones," natural colors contain some sort of brown or gray and appear organically in nature (muted greens, yellows, and oranges, for example). Whether you're looking for premium vinyl or James Hardie fiber cement siding, we offer many tasteful siding styles and colors to peruse. 
Many designers will take this home design trend further by pairing the selected natural color with a natural texture, such as stone or wood. It's essential to remember that these raw materials are not ideal for home exteriors, so imitating their textures with the appropriate products will yield the desired result.
Another advantage of natural colored siding is its classic and timeless style. Although such natural colors and textures are an emerging trend right now, this design variety is unlikely to become obsolete anytime soon.
5. Black as an Accent Color
As we know, black never goes out of style. As part of home design trends for 2022, black makes its debut as an accent color instead of part of the primary exterior color palette. Dark shades like onyx and charcoal anticipate a presence in more minor elements such as porch railings, trims, frames, and shutters.
An added benefit of black accents is their ability to make other colors pop, adding chic and tasteful beauty to any home. This look adds satisfying contrast to your home's design and pairs well with the organic textures and colors mentioned above. If you're struggling to nail down a color palette for your exterior remodel, don't hesitate to book a consultation with one of our specialists or check out our showcase for inspiration!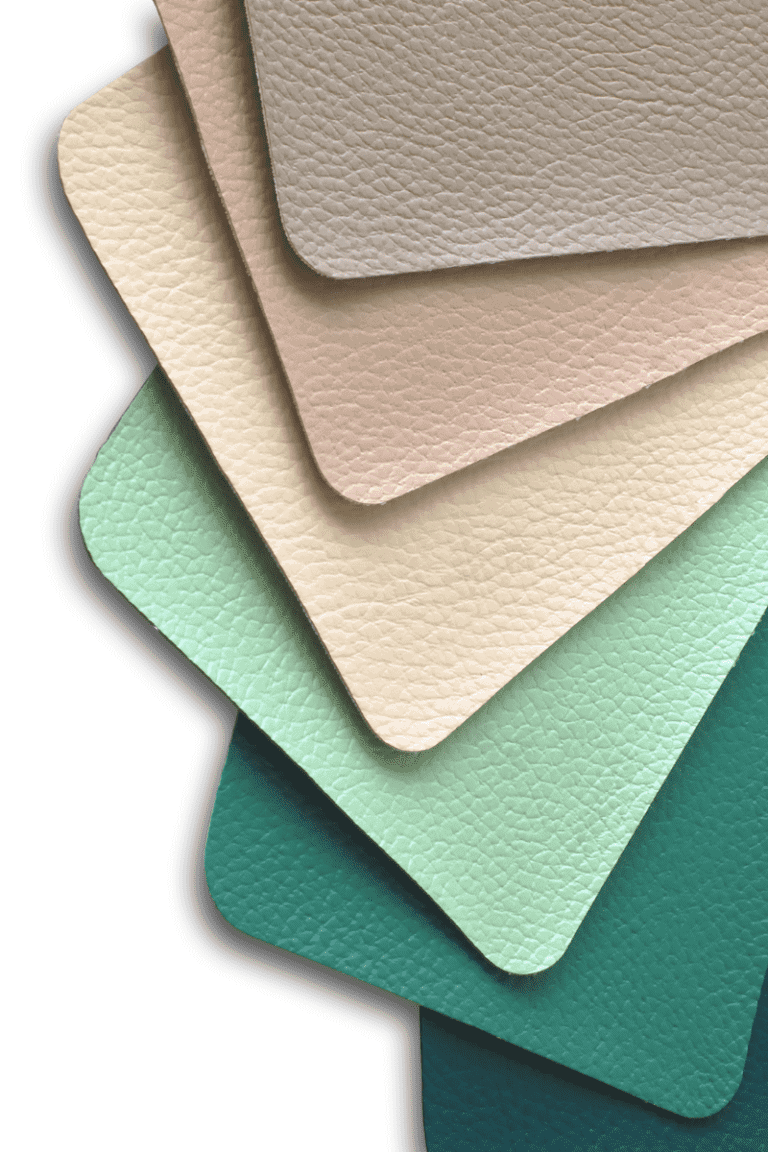 6. Sustainable Building Materials
In 2022, the trendy theme of collective consideration for nature goes deeper than some earthy tones and natural textures. Homeowners and contractors alike are increasingly aware of the environmental impact of their renovation choices. As sustainability becomes a bigger priority, amenities like solar panels, eco-friendly landscaping, and drought-resistant features will become more prominent.
When it comes to exterior design, sustainability also means utilizing long-lasting products. Durable, low-maintenance building materials are quickly becoming the favorite choice for homeowners in 2022. They are looking for high-quality, professionally-installed hardware that doesn't require frequent replacement or repair. Luckily, Blue Springs Siding & Windows has years of experience with industry-leading brands to ensure all aspects of your home's exterior perform without fail.
Lasting strength should be a top concern for homeowners looking to replace windows, doors, and siding. And as we know, premium service typically comes at a premium price. However, we understand budget restrictions are a shared worry amongst those anticipating a large-scale remodel. For this reason, we offer several flexible financing options to make this crucial investment worthwhile. Allow us to help determine which of these financial plans perfectly fits your budget and bring you one step closer to your Kansas City dream home.
Bring 2022 Home Design Trends to Life With Help From Blue Springs Siding & Windows!
If your exterior feels outdated and drab, it's time to upgrade your home with the help of Blue Springs Siding & Windows. With decades of expertise and extensive knowledge of the latest trends and techniques, our team of specialists is capable of transporting any boring old home into the 21st century.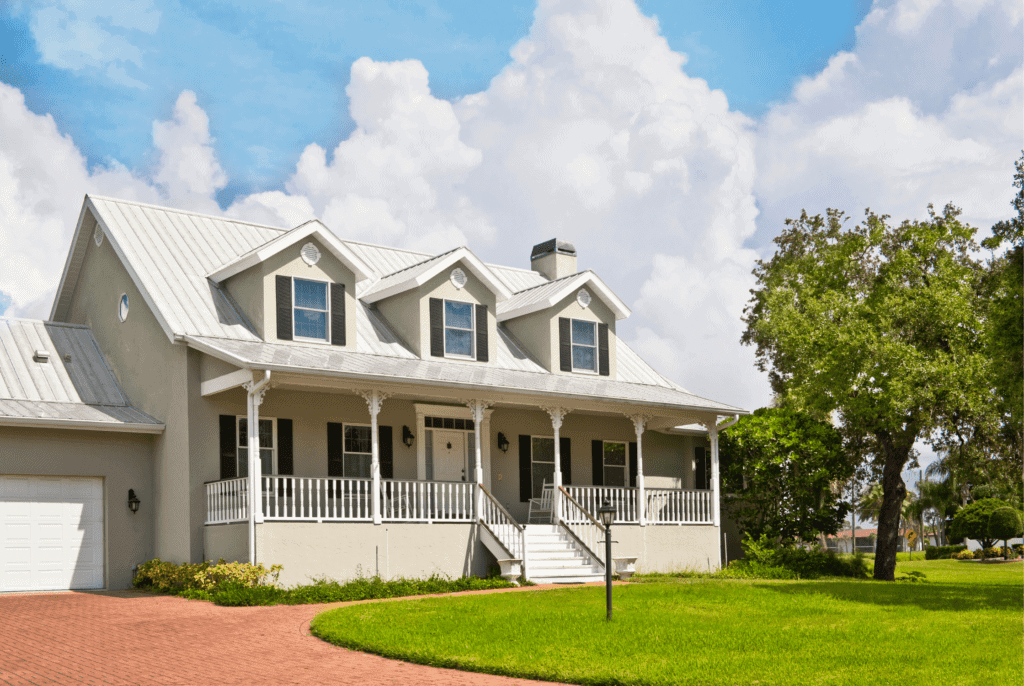 If you decide your home's exterior needs updating now after learning about 2022's home design trends, contact Blue Springs Siding & Windows to book an appointment. Our team can help with window, siding, or door replacement in addition to sunroom or deck installation in Kansas City.  Let us bring your vision to life this year.