For every door that's life has run out, there's another waiting to take its place. Seriously, come see all of the awesome doors that you can use to replace your old one that's ready to break off at the hinges. But don't replace it with just any old door. Make sure you're replacing it with a door of quality. Here at Blue Springs Siding & Windows, it may not say it in our name, but we know all about what makes a quality door. That's why we only carry the best in the business. Here's our guide to finding the perfect replacement door for your Kansas City home.
Look for Security & Durability
Therma-Tru Entry Doors are a safe, and durable option for any home. They also deliver beautiful entry doors, so you'll never have to sacrifice function for style. Therma-Tru fiberglass entry doors are beautifully crafted to be just as strong as steel doors, but without the risk of as much wear. These doors are highly durable, hard to dent and scratch, and hold up well against  the elements. Along with superior strength, you'll get many style options, such as architectural features like solid wood square edges, architecturally correct stiles, rails and panels.
Don't Forget about Energy Efficiency
Your entry door is a very vulnerable place in your home when it comes to energy efficiency. All those nooks and crannies give air the opportunity to slip in and out of your home creating drafts. This can affect the overall comfort level of your home as well as make your energy bills skyrocket. But you'll never have to worry about that with Therma-Tru entry doors. Therma-Tru entry door systems are ENERGY STAR® qualified and NFRC certified which means they are designed to conserve energy.
Call Blue Springs Siding & Windows today at (816) 228-5225  for a free estimate on your door replacement.
Looking to increase the value of your home? Perhaps ready to take on that next DIY project? When it comes to deciding which home improvement project to take on, there are a few different factors to consider. So to help, here's our list of the home improvement projects with the…
Read More
Sign Up For Our Newsletter Today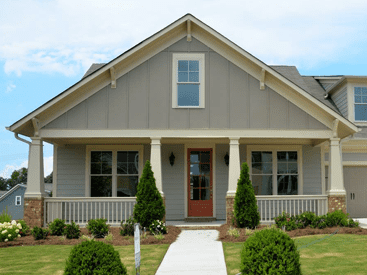 No matter which kind of home siding you choose, it's covered for life! How can we make a promise like that? Simple – we only install high-quality products that will live up to their promises and our high standards.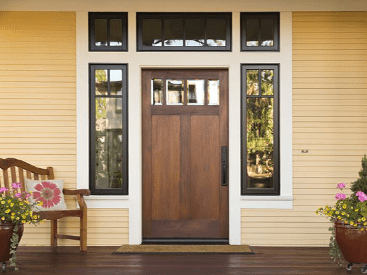 Getting a door replacement has never been easier. From the showroom to your updated home, we handle all the steps in between. We can help you decide which door styles, colors, and materials are right for you and your home.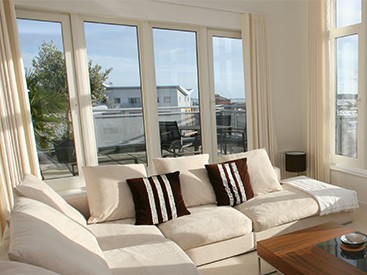 Offering a lifetime warranty on parts and labor, we know the products we use are the best in their class, and we know our window contractors will install them properly so they last for years. Our emphasis is, and always will be, on quality.