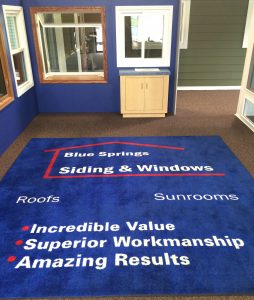 You might have heard of our company and the work we do, but if you're interested in getting to know us better, we have several places you can get more information. Starting at the end of this summer and into this fall we will be making the rounds in Kansas City area suburbs to get to know more of our customers and potential customers. We will have a booth with our brand name and logo set up at the following festivals and fairs:
Fairs & Festivals Blue Springs Siding & Windows Will Be Attending
Johnson County Old Settlers Days: September 5th-7th
Blue Springs Fair: September 12th-14th
Liberty Fair: September 26th-28th
Gladfest: October 3rd-5th
What You Can Learn About Us
When you come visit us at one of these festivals or fairs this fall, we will have brochures and samples at our booth so you can learn more about what we do at Blue Spring Siding & Windows. For instance, did you know we are the exclusive SoftLite Elements dealer in the Kansas City area? Or that our owner inspects every single job we do? There are so many great things about our company that you probably have no idea about.
Related Read: What Makes Blue Springs Siding & Windows The Best
We hope to see you at our booth this fall! If you prefer to come into our windows and siding showroom to learn more, we are located in Blue Springs at NW Jefferson Street near NW Deer Run Trail, which is just west of Hwy. 7 and I-70. And you can always call us at (816) 228-5225 for more information.