A new roof may not be as tempting as a kitchen or bathroom remodel, but you may be surprised to learn how much value a roof replacement can add to your home. In today's post, we'll provide you with some of the most recent data about roofs and home value. If you would like to learn more about our roofing services, then please get in touch with us by calling 816-228-5225 or by filling out the contact form at the bottom of this page.
Let's start with the basics — how much does it cost to install a new roof? According to some of the most recent data, the price of a new roof in the United States is $7,473 on average, though the cost of a roof replacement in Kansas City averages out at $6,657. This price tag includes the cost of materials, labor, cleanup, and waste removal. However, additional services like protective coatings, flashing for slopes and eaves, and repairing extensive damage can raise the overall cost of your project.
Now that you have an idea of how much it will cost to replace your roof, you're probably wondering how much of a return on your investment you can expect. Pulling from the most recent home remodeling data, you can expect to recoup up to 68.4 percent of your investment in a new roof. While the value of siding and window replacements are slightly higher, investing in a new roof is by no means a poor decision.
Let's look at a hypothetical example to see how much a new roof would actually cost after selling your home. Let's suppose that you spent $7,000 on your new roof — this is slightly higher than the average cost of a new roof in Kansas City, but it makes for a nice, even number to work with. Even if you only recouped 65 percent of your initial investment, you would have $4,550 back after selling your home! This means that your new roof cost $2,450 in total, which is a remarkably cost-effective home improvement project.
Why else do people invest in roof replacements? The most common reasons include:
Aesthetic appeal: Old and unsightly shingles can make your home look run-down and shoddy, but a new roof can make your home look like it was newly constructed. Your neighbors and prospective buyers will all be impressed with our roofing materials!
Warranty: At Blue Springs Siding and Windows, we guarantee all of our products and services for life! Many homeowners choose to work with us for the peace of mind that a lifetime guarantee provides.
Inspections and appraisals: When you're trying to sell your home, your roof will be under scrutiny from buyers, appraisers, and inspectors. Rather than crossing your fingers and hoping for the best, invest in a new roof that won't cause a hiccup in the process.
Energy efficiency: Many of the shingles on today's market are designed to insulate the home while deflecting heat, lowering your overall heating and cooling costs.
Are you ready to get started with a roof replacement in Kansas City or any of the nearby areas? Get in touch with our roofing and siding contractors today to get started!
Blue Springs Siding & Windows has been providing quality home improvement products and services for more than a decade. We pride ourselves on treating our customers with respect and giving them more reasons to trust us rather than the other guys. Here are three reasons you should call us today…
Read More
Sign Up For Our Newsletter Today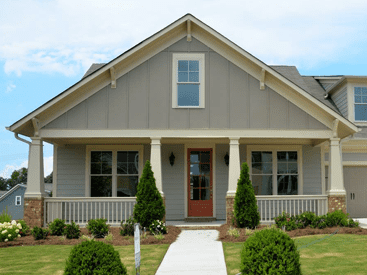 No matter which kind of home siding you choose, it's covered for life! How can we make a promise like that? Simple – we only install high-quality products that will live up to their promises and our high standards.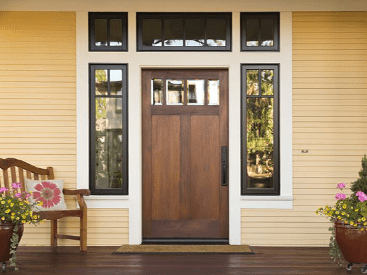 Getting a door replacement has never been easier. From the showroom to your updated home, we handle all the steps in between. We can help you decide which door styles, colors, and materials are right for you and your home.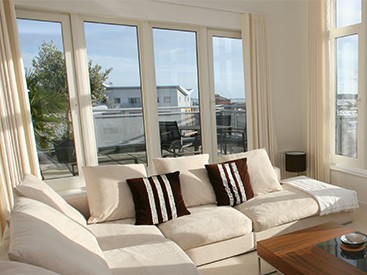 Offering a lifetime warranty on parts and labor, we know the products we use are the best in their class, and we know our window contractors will install them properly so they last for years. Our emphasis is, and always will be, on quality.