Siding is one of the most important and underrated aspects of your home. Not only does it protect your home from the elements, but also accent design, and can even have a big impact on those monthly energy bills. Is your siding trying to tell you something?
Here are 5 reasons to listen to your damaged siding
Improved Curb Appeal – Siding has a major impact on exterior design. Worn, outdated siding is not only a liability, but it's also an eyesore. New, fresh siding that's properly installed provides an immediate upgrade.
Better Energy Efficiency – Poor insulation, wear and tear, and even natural decay can all diminish your siding's ability to do its job which is keeping the elements outside where they belong. If the siding is damaged or outdated, air will inevitably escape the home, forcing the HVAC system to work harder and raising utility bills. If you aren't sure whether siding is the culprit of high energy costs, try conducting a home energy audit.
Cracking, Fading and Chipping – Siding that is constantly cracking, or can't retain color the way it used to, is a tell-tale sign that it's time for a replacement. Fresh, professionally installed siding can be virtually maintenance free.
New Siding Lasts Longer – Modern siding is made with more advanced materials, as well as tried-and-true processes designed to create a product that performs better and longer than older siding.
ROI – New siding not only improves curb appeal, but it can even provide an average return on investment of over 60% in home value alone. This return provides a solid additional incentive when combined with those monthly energy savings.
At the end of the day, your siding dictates exterior design and aesthetic, while also defining home efficiency and performance. Here at Blue Springs Siding & Windows, we've completed hundreds of siding replacement jobs across the Kansas City metropolitan area, helping homeowners improve design and bring home a solid return on investment. Reach out today. Let's transform your home!
Choosing the Right Replacement Siding There are several factors to think about when choosing the materials for your home's exterior. What will match your home's existing exterior design? Are there cost-effective siding options out there? Which siding option needs the least amount of maintenance? How long does siding installation take?…
Read More
Sign Up For Our Newsletter Today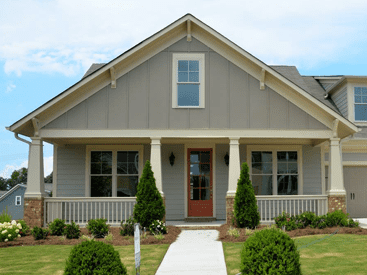 No matter which kind of home siding you choose, it's covered for life! How can we make a promise like that? Simple – we only install high-quality products that will live up to their promises and our high standards.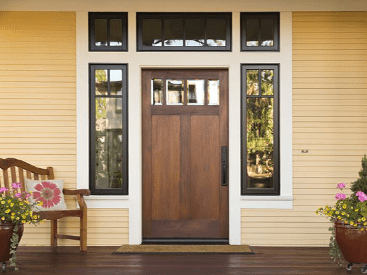 Getting a door replacement has never been easier. From the showroom to your updated home, we handle all the steps in between. We can help you decide which door styles, colors, and materials are right for you and your home.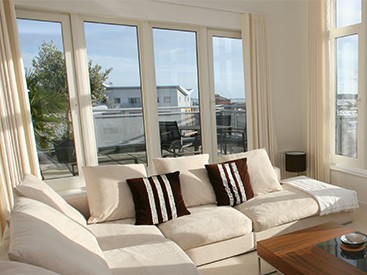 Offering a lifetime warranty on parts and labor, we know the products we use are the best in their class, and we know our window contractors will install them properly so they last for years. Our emphasis is, and always will be, on quality.