Diligent homeowners are constantly looking for ways to make their homes more energy-efficient. Several factors can contribute to poor energy efficiency in a home. For instance, air from the outside can infiltrate through doors, attics, siding, and, lastly, windows. No matter how the air enters a home, it can result in a higher energy bill. 
Having old windows are one of the leading causes for poor energy efficiency and a great place to start when making your home more energy efficient. If you have old, drafty, and dated windows, Blue Springs Siding & Windows offers many options for energy-efficient window replacement in Kansas City. Choose from various styles, colors, and sizes to complement any home's aesthetic. Our energy-efficient windows also make one of the best long-term investments because not only will they save you money each month on your energy bill, they also come with a lifetime warranty on all parts and labor. Contact us today to learn more.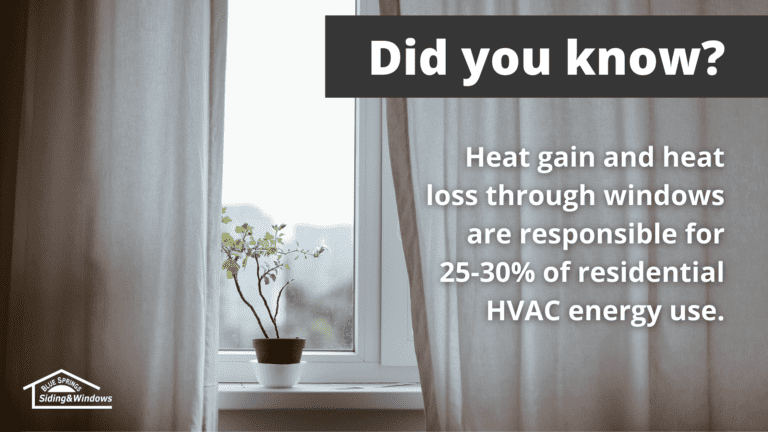 What are Energy-Efficient Windows?
Energy-efficient windows are windows designed with energy efficiency in mind. Their design prevents air on the outside from entering the home which means the HVAC system won't have to work overtime to maintain the ideal temperature inside. Upgrading to energy-efficient windows can result in a significant reduction in energy bill costs.
What is Not an Energy-Efficient Window?
The most obvious sign that you don't have energy-efficient windows is that they're dated. Dated windows tend to have drafts that leak air from the outside. Drafts can then cause the HVAC system to work harder to regulate the home's temperature. In addition, old windows might have trouble operating correctly or lack sound insulation. Although those factors don't contribute to energy efficiency, they are great reasons to consider a window upgrade.
We recommend hiring our window installation experts at Blue Springs Siding & Windows to make a home more energy-efficient. Our experts will identify and install the ideal windows for your home, effectively regulating costs while creating a comfortable environment for your family.
The most common energy-efficient windows are double-hung, casement, and picture windows. Blue Springs Siding & Windows offers all of these options and more to help your home look its best.
How Much Can I Save with Energy Efficient Windows?
The US Department of Energy estimates savings of up to $465 per year by replacing single-pane windows with energy-efficient windows. Dual-pane windows insulate nearly twice as well as single panes, and triple-pane glass further optimizes energy usage. 
Not only will window replacements lower the monthly energy bill, but homeowners can also save money by taking advantage of the government's home efficiency initiatives. These initiatives offer various rebates and tax credits to help reduce costs on ENERGY STAR® certified windows.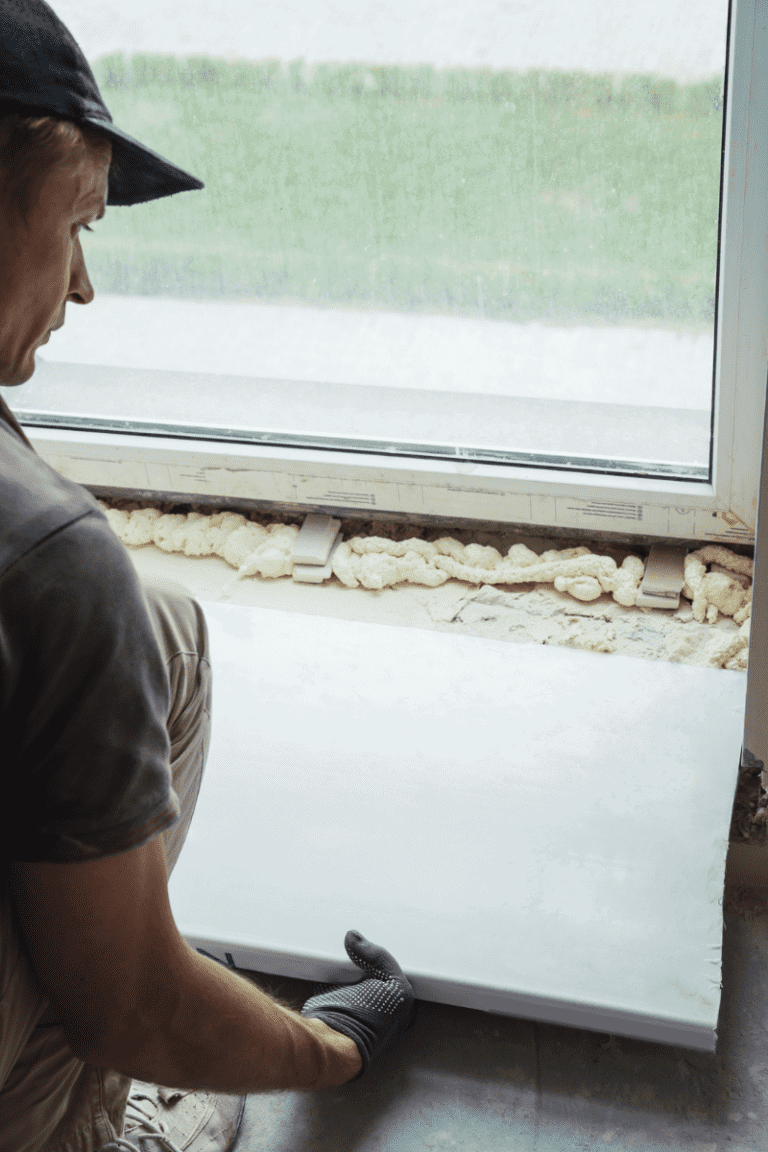 What Makes a Window ENERGY STAR Certified?
ENERGY STAR certified windows are the best type of energy-efficient windows. Their list of qualified products meets or exceeds predetermined energy standards. They also guarantee a reduction in both energy costs and carbon footprint. The National Fenestration Rating Council (NFRC) sets these requirements based on the home's location, ultimately determined by region and climate. Products undergo independent testing and are labeled to identify their level of efficiency.
Compared to non-certified products, ENERGY STAR windows can lower homeowners' utility bills by an average of 12% nationwide.
Blue Springs Siding & Windows is proud to offer ENERGY STAR certified products that we consider the best options for replacement windows in Kansas City. We offer several energy-efficient window options, in styles such as:
In Need of Window Replacement in Kansas City? Contact Blue Springs Siding & Windows Today!
Not quite sure which window style suits your home? Our professionals can answer any questions you have regarding window installation in Kansas City. You can look forward to a seamless installation process and helpful customer support every step of the way. 
Check out our previous blog post for additional reasons to consider window replacement. Contact our window installers today to begin a window upgrade to improve your home's energy efficiency.