With the coldest days of the year approaching quickly, now is the time to make sure that your home is properly equipped for the cold weather. Last month, we provided you with a few preliminary winter maintenance tips to begin preparing your home for winter. To help further prepare for the cold, we're bringing you even more winter maintenance tips to keep your home safe and comfortable this season.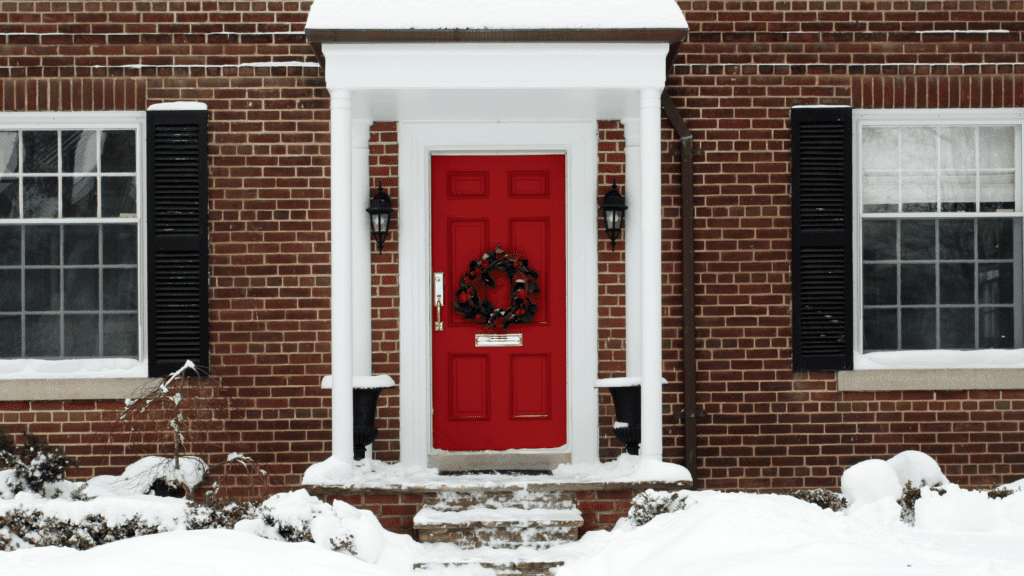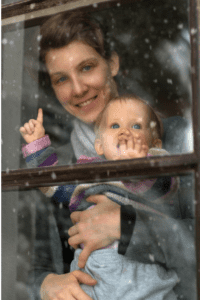 Windows are a key component of your home's thermal envelope – The U.S. Department of Energy insists homeowners can save up to 20% on energy costs per year by reducing drafts. In other words, if you have outdated windows, it could cost you more than you think. The cracks and small openings that form in window seams over time allow cold air to infiltrate the walls and cause your HVAC system to work harder.
If your heater has a hard time maintaining a stable temperature, worn-out hardware or window panes might be the cause. Over time, gaskets and seals tend to deteriorate due to typical wear and weather stripping, so check for air pockets regularly.
To optimize your windows for winter and avoid costly leaks, get in touch with one of our knowledgeable window contractors at Blue Springs Siding & Windows. We offer window replacements and window repairs in Kansas City and surrounding areas to keep your home cozy during the coldest nights.
Wet shoes are common this time of year, and you don't want to take the risk of damaging your floors with slippery melted snow. Consider investing in a few area rugs or runners you can place near the front and back doors so that guests can wipe their shoes off as they enter.
However, moisture is not your flooring's only enemy. Snowmelt and salt tend to stick to shoe soles and make their way into the house. These widely-used products contain harsh calcium chloride crystals which can erode hardwood floors and stain carpets. Leaving boots by the door will prevent your family members from tracking mud, water, and snowmelt through the house.
You may even want to purchase a designated shoe rack used exclusively during the colder time of year. Not only will everyone have a spot for their soiled winter shoes, but your usual shoe rack also won't be saturated by water or destroyed by salt.
3. Cover Your Patio Furniture
Like countless other Americans, Kansas City homeowners take advantage of their patios during the warmer months of the year. Needless to say, we're always a bit sad when it becomes too chilly to enjoy sitting outside. You've made a significant investment in your patio furniture, so make sure to protect it by purchasing a large tarp that will keep everything safe from harsh weather. 
You can also opt to store cushions, pillows, and pads inside to prevent damage by snow, ice, or wind. If you don't have space indoors for them, an outdoor storage chest does an adequate job of protecting your seating from potential weather damage.
When the weather does start to warm up, your outdoor furniture will have suffered little to no damage, but you might not be able to say the same for your outdoor living areas. Should your deck or patio need extra attention after a rough winter, contact Blue Springs Siding & Windows for exterior servicing and installation in the Kansas City area. With a lifetime guarantee on all products and services, we can ensure your outdoor spaces will last a lifetime.
4. Reverse Your Ceiling Fans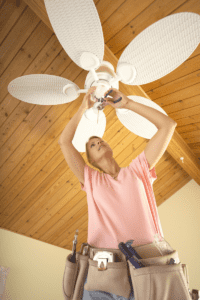 If there are ceiling fans throughout your home, then make sure that they're running clockwise during the winter. Because hot air rises, reversing the direction of your fan can help push warm air down towards the floor and make the temperature more comfortable. 
This simple tip is handy if you have vaulted ceilings in your home, but anyone with a ceiling fan will benefit from reversing the direction of the blades when the weather cools down.
When that cherished warm air ascends, it tends to escape through a poorly-insulated attic or tattered roof. In fact, leaks in attic floors can drain up to 50% of a home's heating energy and about 25% of your heat can escape through the roof. 
Reversing your fans may keep heat where it needs to be, but decent insulation requires a professional. Contact our technicians at Blue Springs Siding & Windows for help optimizing your attic or roof if your heating bill starts to increase.
Contact Blue Springs Siding & Windows in Kansas City this Winter
We hope that these winter maintenance tips will keep your home warm, secure, and welcoming throughout the winter months. If you're interested in learning more about any of the exterior renovation services we offer, call us at 816-629-6270 or fill out our contact form to get started!