If you're looking for a way to improve your home's overall resale value and curb appeal, you'll be hard-pressed to find a more promising investment than new siding. We answered a few of the most common questions we receive about vinyl siding in a previous post, and in today's post, we'll continue to provide you with information about this popular home siding option.
When you've finished reading this post, get in touch with one of our siding contractors at 816-228-5225 or come by our showroom at 2201 NW Jefferson Street to get started with a free siding installation quote.
Will Vinyl Siding Stand up to Harsh Weather? 
As a resident of Kansas City, Blue Springs, or any of the nearby areas, you're no stranger to the dynamic and unpredictable weather we experience in the Midwest. We are acutely aware of how strong your siding needs to be in order to stand up to the elements, and we can say with confidence that our vinyl siding is up to the task. Vinyl siding is resistant to heat, ultraviolet rays, freezing temperatures, and wind speeds of more than 100 miles per hour.
Will Vinyl Siding Improve My Home's Insulation?
The answer to this question depends on the condition of your current siding. If your current siding was installed decades ago, or if your siding has been damaged by water, ice, or heat, then you will almost certainly see an improvement in your home's thermal retention. While other siding companies in Blue Springs utilize vinyl siding without strong insulating capabilities, we proudly supply our customers with Prodigy siding by Alside. Prodigy siding is arguably the most efficient form of siding on the market, and with foam thickness of up to 1.5 inches, your vinyl siding installation could significantly lower your heating and cooling bills.
What If My Siding Is Damaged?
One of the main benefits of vinyl siding is that it's incredibly easy to replace damaged panels. Replacing a panel is as simple as unhooking the damaged section and replacing it with a new one. While we don't anticipate that you will ever need to do this, we understand that accidents and unexpected damage do sometimes occur, so speak with a member of our staff if you need to replace one or two of your panels after we've performed an installation.
How Long Will Vinyl Siding Last?
While other siding companies in Blue Springs and the surrounding areas will only guarantee their products for up to 30 or 40 years, we guarantee all of our siding installations for life. We carry industry-leading products and back them with a warranty that showcases our confidence in them. You can purchase a vinyl siding installation with the knowledge that your new siding will last for as long as you remain in your home!
We hope that this series has helped you to understand more about vinyl siding. Keep an eye on our blog page for future posts in which we'll continue to answer the most common questions we receive about our products and services. If you're ready to get started on an installation of your own, then come by our showroom or fill out the contact form at the bottom of this page to get started! We look forward to working with you soon.
Blue Springs Siding & Windows has been providing quality home improvement products and services for more than a decade. We pride ourselves on treating our customers with respect and giving them more reasons to trust us rather than the other guys. Here are three reasons you should call us today…
Read More
Sign Up For Our Newsletter Today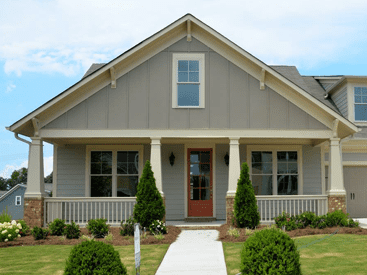 No matter which kind of home siding you choose, it's covered for life! How can we make a promise like that? Simple – we only install high-quality products that will live up to their promises and our high standards.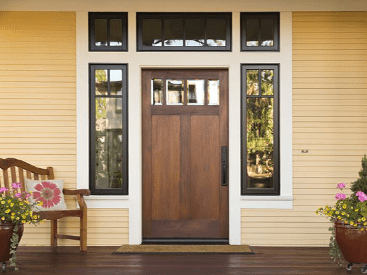 Getting a door replacement has never been easier. From the showroom to your updated home, we handle all the steps in between. We can help you decide which door styles, colors, and materials are right for you and your home.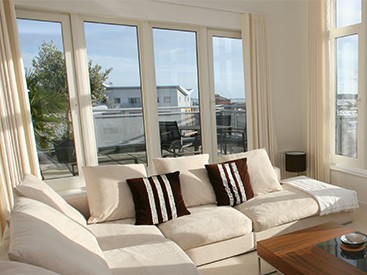 Offering a lifetime warranty on parts and labor, we know the products we use are the best in their class, and we know our window contractors will install them properly so they last for years. Our emphasis is, and always will be, on quality.