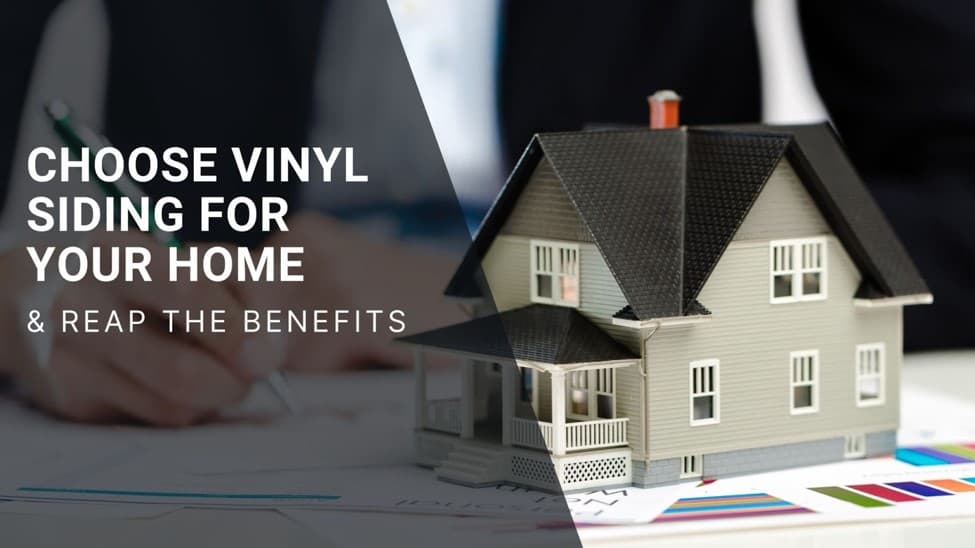 Choosing the Right Replacement Siding
There are several factors to think about when choosing the materials for your home's exterior.
What will match your home's existing exterior design?
Are there cost-effective siding options out there?
Which siding option needs the least amount of maintenance?
How long does siding installation take?
If you ask our opinion at Blue Springs Siding & Windows, we would answer that you can't go wrong with Prodigy® vinyl siding by Alside or fiber cement siding by James Hardie. Today we will be looking at the benefits of vinyl siding; if it isn't exactly what you were looking for, check out the advantages of James Hardie.
Why Choose Vinyl Siding?
Vinyl is, hands down, one of the most cost-effective, best performing, and lowest-maintenance siding options available. In addition, it offers premium protection against the elements without breaking the bank.
Prodigy By Alside is High Performing
Prodigy's® thick, energy-efficient foam and RigidLock technology keeps heat inside the home where it belongs. Overall, this helps lower energy bills. Many people also say they notice a reduction in outside noise like wind and traffic because of the thickness. In regards to weather, vinyl siding is durable against rain, cold, salt, and snow without rotting, peeling, denting, or scratching. It is a moisture, pest, and heat resistant choice that will look beautiful in any weather and season.
Low Maintenance Siding
Because vinyl siding is resistant to all weather, you won't need to worry about touching up or maintaining the siding's color and coating. With wood and even brick sometimes, you have to deal with peeling and chipping, which requires a fresh coat of paint. It's not cheap to hire a professional painter, and it's a lot of work to do yourself. With vinyl, a simple soap-and-water rinse removes dirt. Afterward, it looks like freshly painted wood again. When you install vinyl siding on your home with Blue Springs Siding & Windows, you never have to worry about that type of hassle again.
Vinyl Siding is Cost-Effective with a High ROI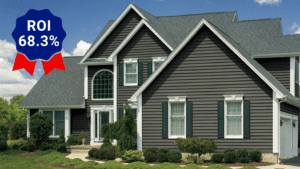 According to the 2021 Cost vs. Value Report by Remodeling, vinyl siding has yet again proved to be a wise investment by homeowners. It remains one of the lower-cost options for siding replacement, and homeowners can expect to recoup up to 68.3% upon resell.
Excellent Style Options to Fit Anyone's Style
The Prodigy® line by Alside offers homeowners up to 22 different color options to choose from. All of which appear bright and new after a simple rinse. They also offer a wide selection of trim and accessory options in matching colors.
How Long Does a Vinyl Installation Take?
Barring any holdups from weather or the supply chain, vinyl installation generally takes anywhere from one to three weeks. This timeline can be shortened or lengthened depending upon the size of the house. Request a no-obligation quote to get a better picture of the cost and timeline of your installation.
Is Vinyl Siding Right for You?
Blue Springs Siding and Windows has been proudly installing siding for over 15 years and would be honored to do yours as well. Make sure to learn more about our replacement vinyl siding services and the colors and styles available, and when you're ready to schedule a free estimate, please reach out to us at 816-228-5225.
Updated from September 8, 2014